Maestro Stereo Pack
High-fidelity audio system
---
Equip yourself with an all-in-one stereo solution to listen to all your music in high fidelity.
Façades micro-perforées d'une valeur de €78,00 offertes en configuration stéréo
Micro-perforated fronts worth €78.00 offered in stereo configuration
In partnership with Alma
Take advantage of a trial period, without paying 1€

Order this product without paying 1€
Place your order by selecting the "Pay in 30 days" payment option

Receive your product and test it
Listen to this product at home for 30 days to form your own opinion

Keep the product or return it
If the product does not suit you, return it paying only the return costs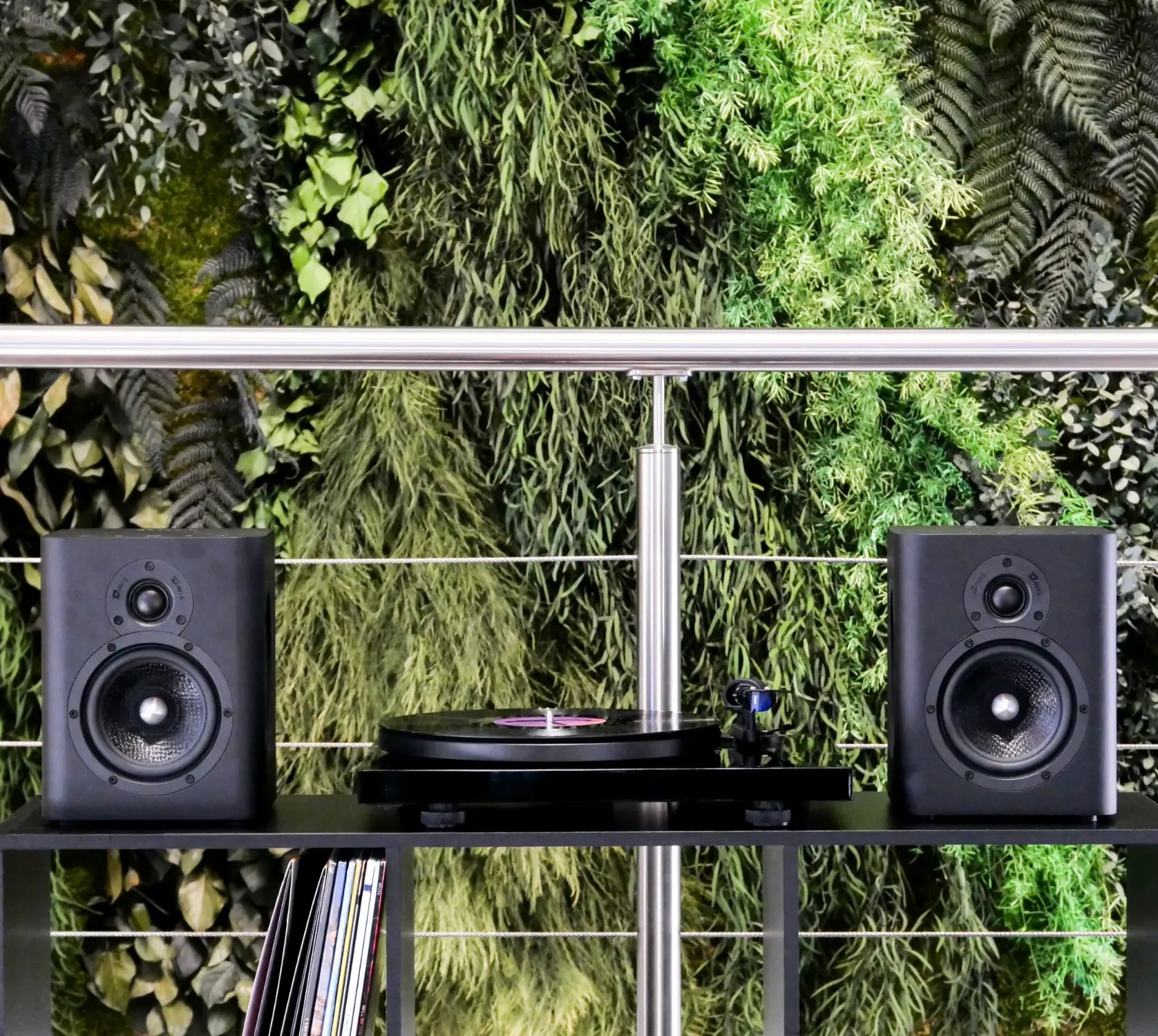 The most compact high-fidelity installation
Combine two Octavio Maestro speakers in stereo and benefit from a high-fidelity installation that is easily adaptable to your spaces .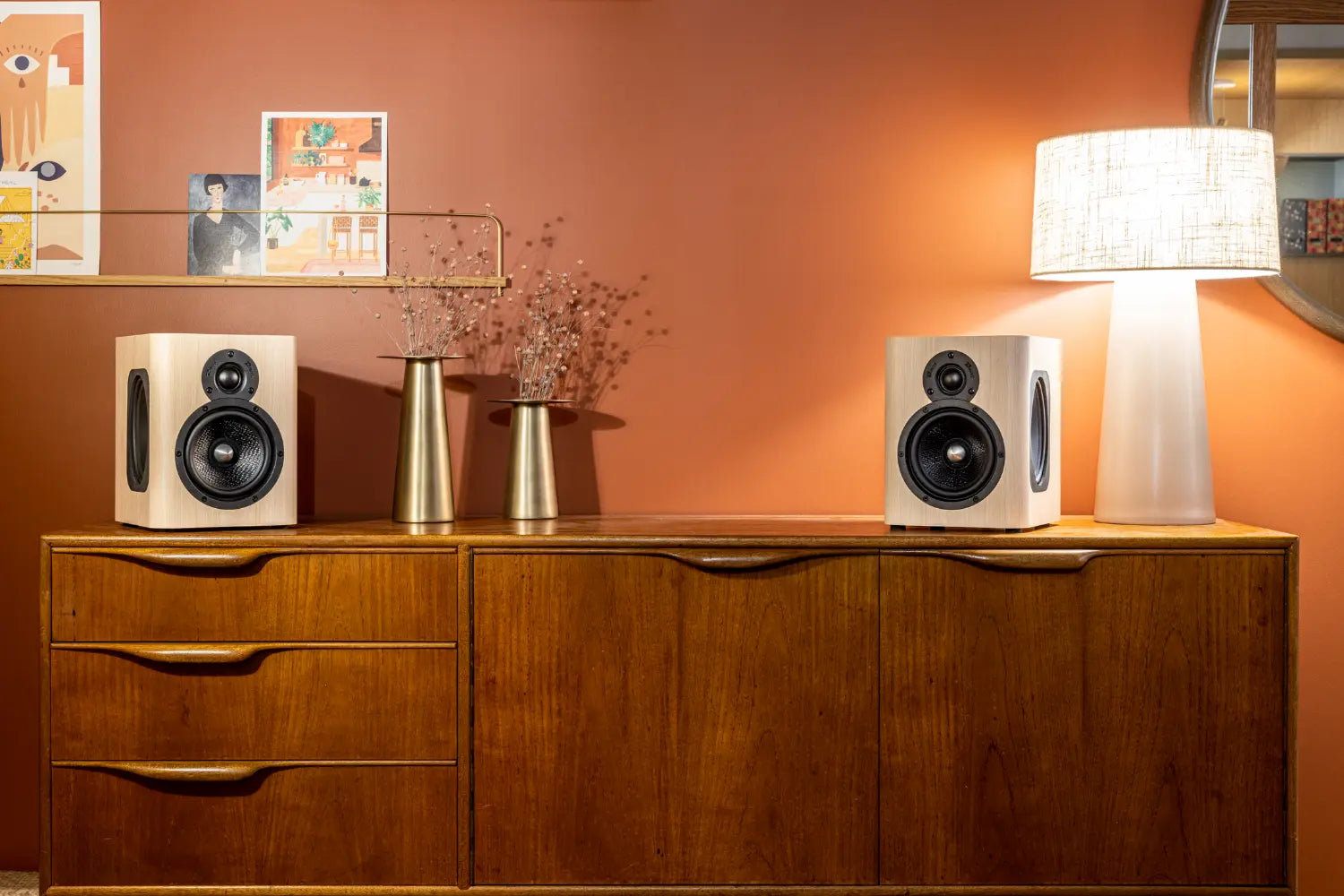 Experience wireless stereo
Your pair of Octavio Maestro communicates wirelessly , so they can be installed and controlled remotely without constraints.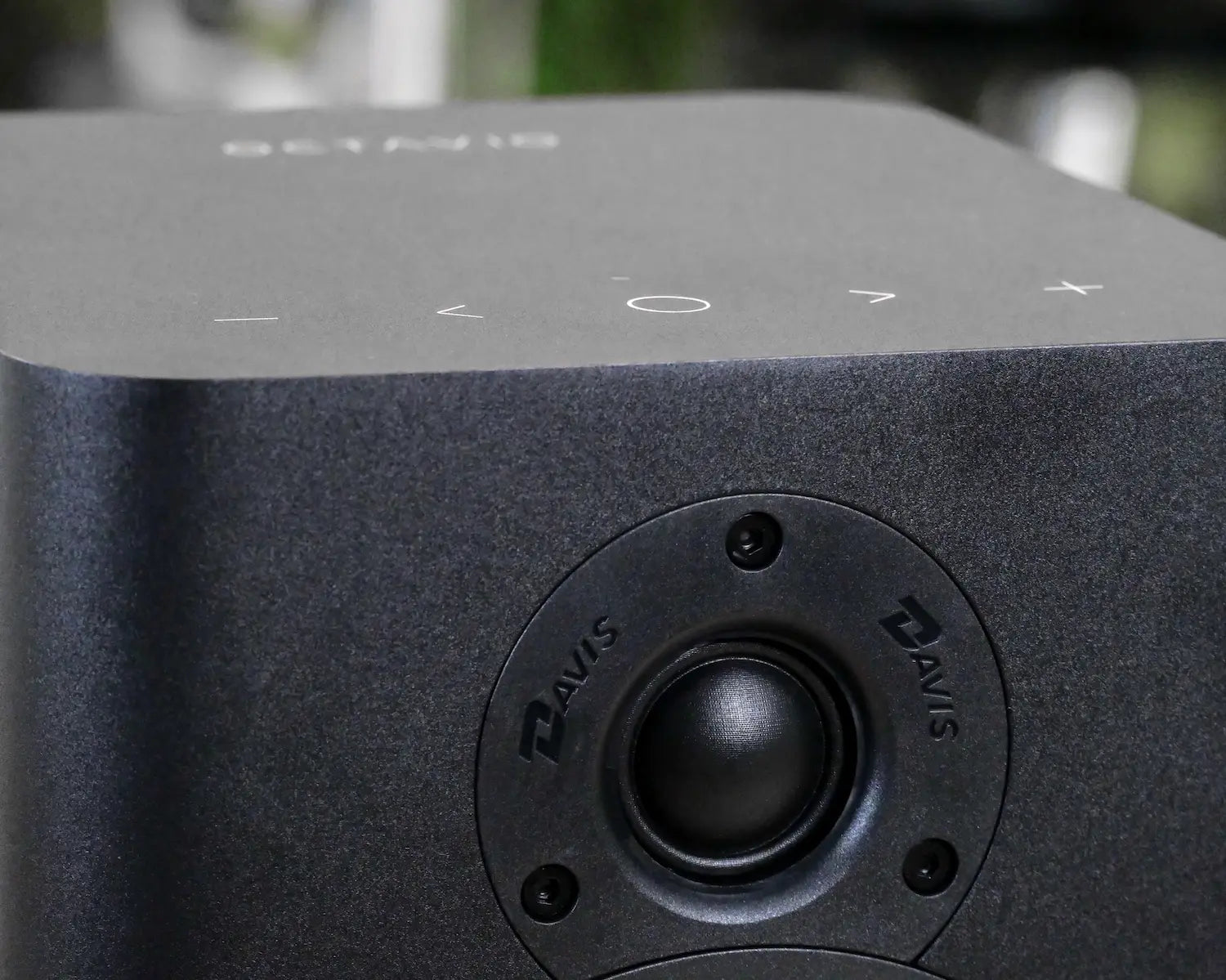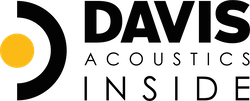 A concentrate of acoustic know-how
Octavio Maestro brings together 40 years of work in the world of high fidelity through its design in collaboration with Davis Acoustics .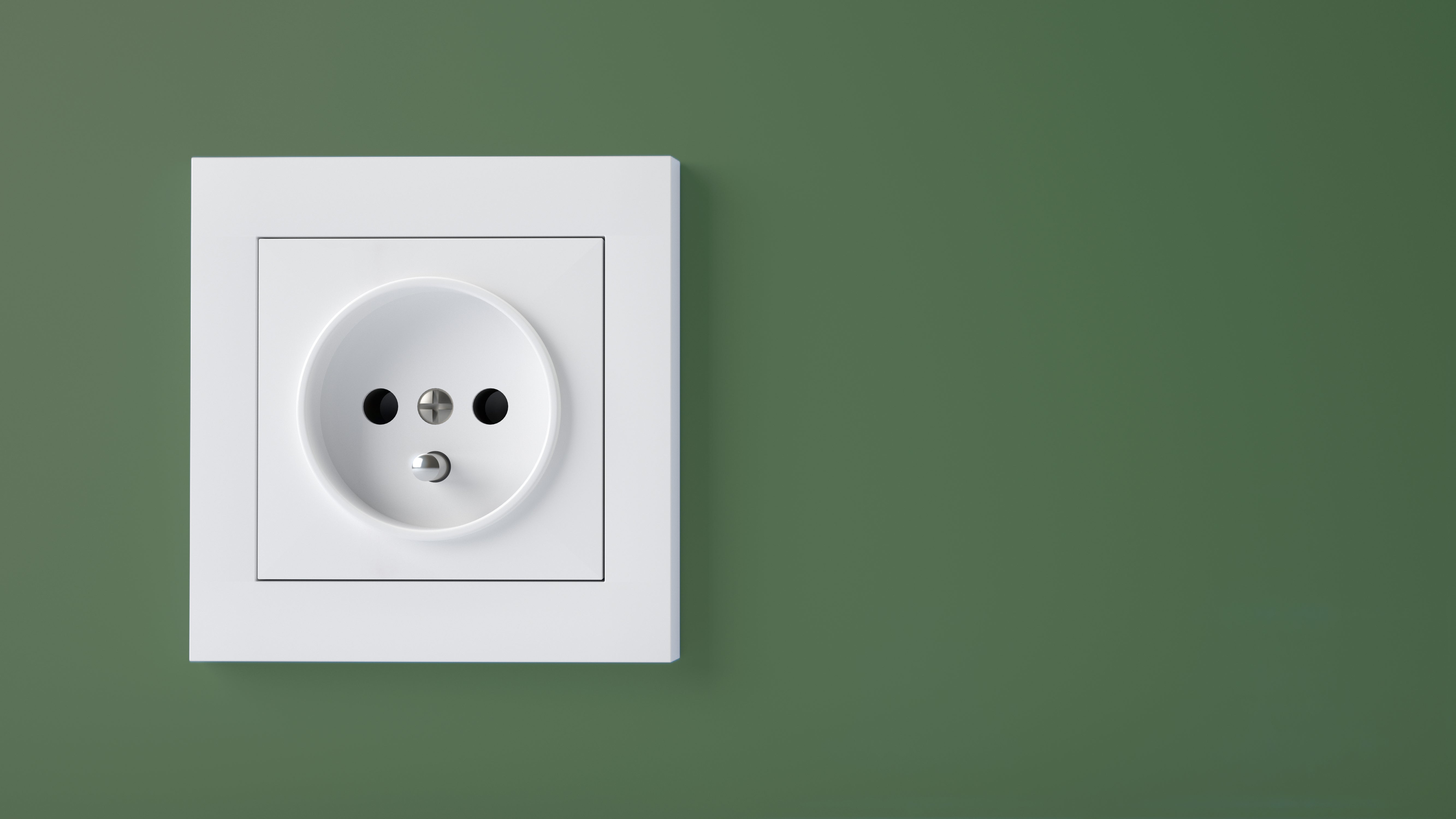 That's all you need
Two simple wall sockets and an internet connection are all you need to install and use the Maestro Stereo Pack in the room of your choice.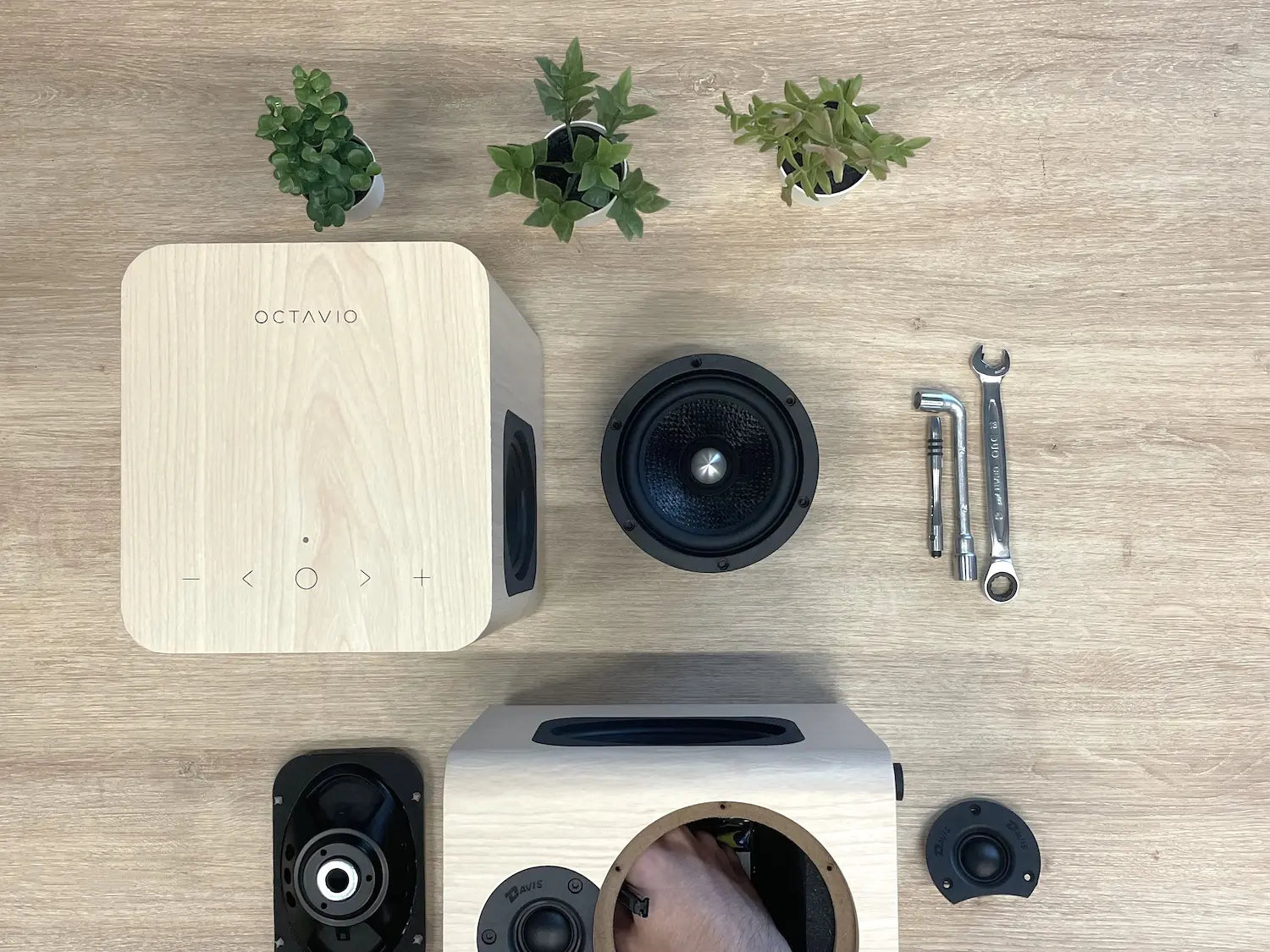 Designed to last
Like all Octavio products, Maestro is assembled in-house and designed from durable , unscrewable and repairable materials to combat obsolescence.
Easy installation in any space
With its compact format and easy installation, install Maestro wherever you want to create a real high-fidelity set .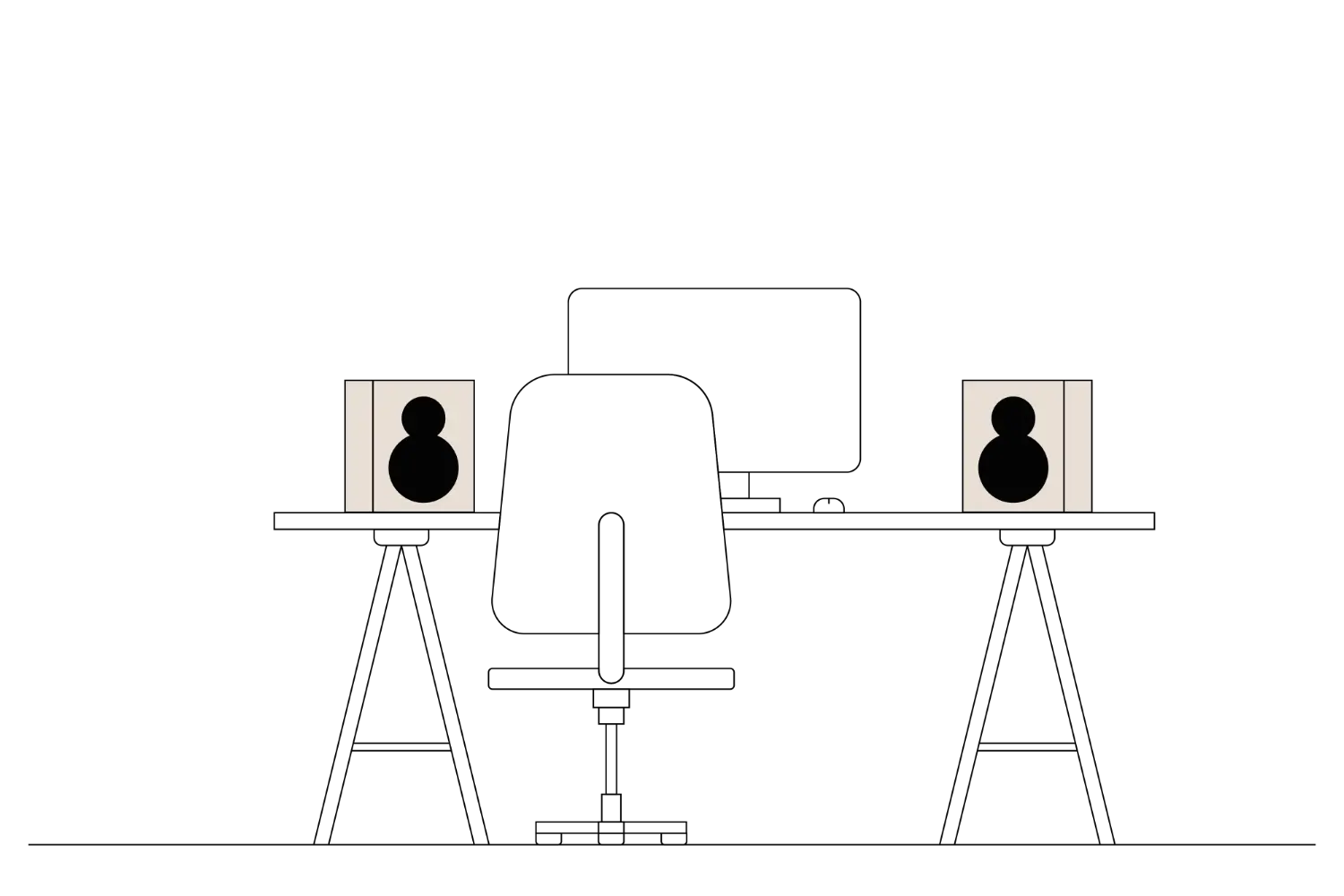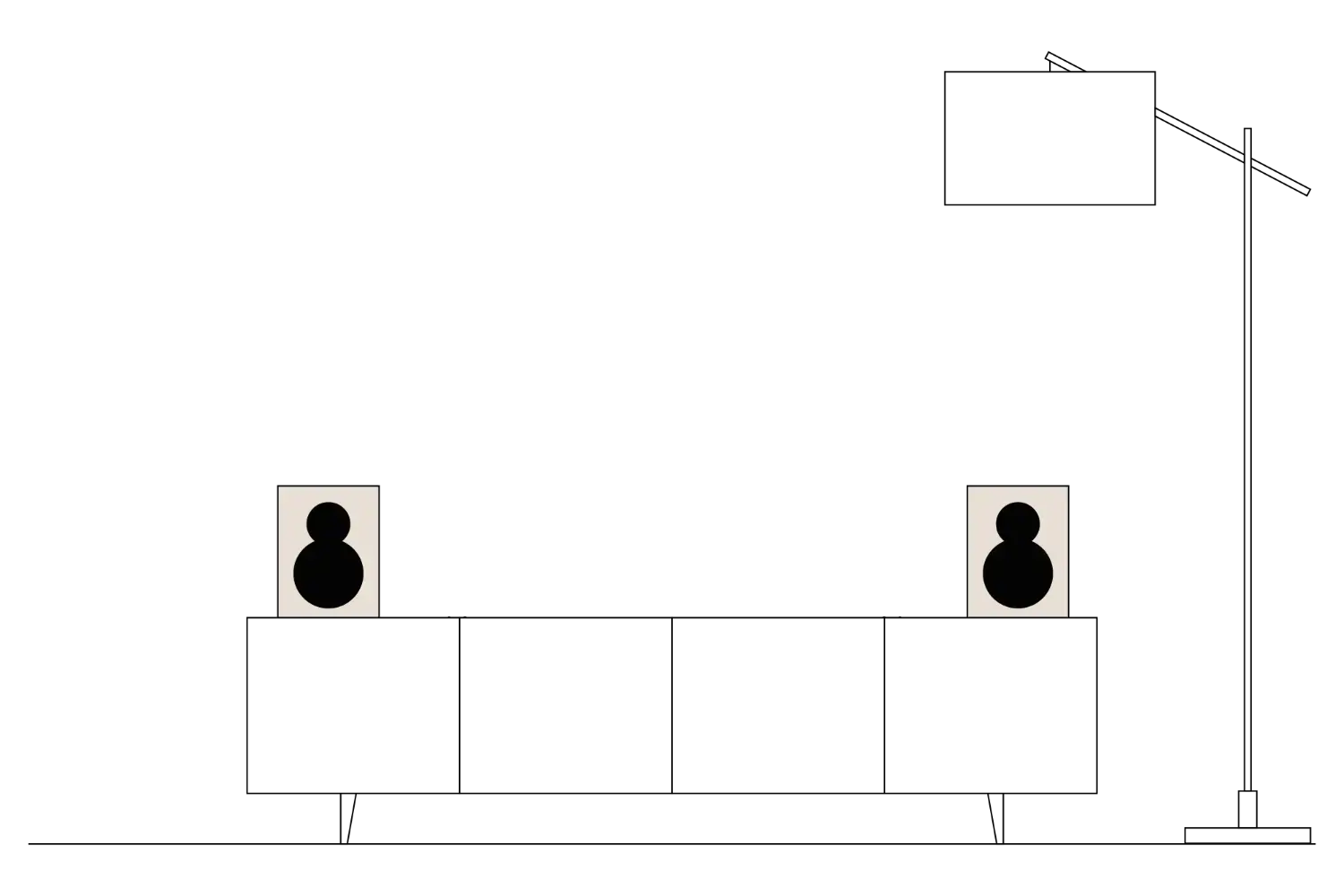 It bridges the gap between classic wireless speakers and Hi-Fi speakers. It offers the ease of use of the former and the quality of reproduction of the latter.

Octavio [...] relied heavily on the expertise of a compatriot and great specialist in Hi-Fi loudspeakers, Davis Acoustics.

With its Maestro loudspeaker, Octavio wants to revolutionize Hi-Fi.

Two ways to leave you speechless
Maestro has two speakers, each with their own amplifier to ensure perfect respect for timbres and increased dynamics .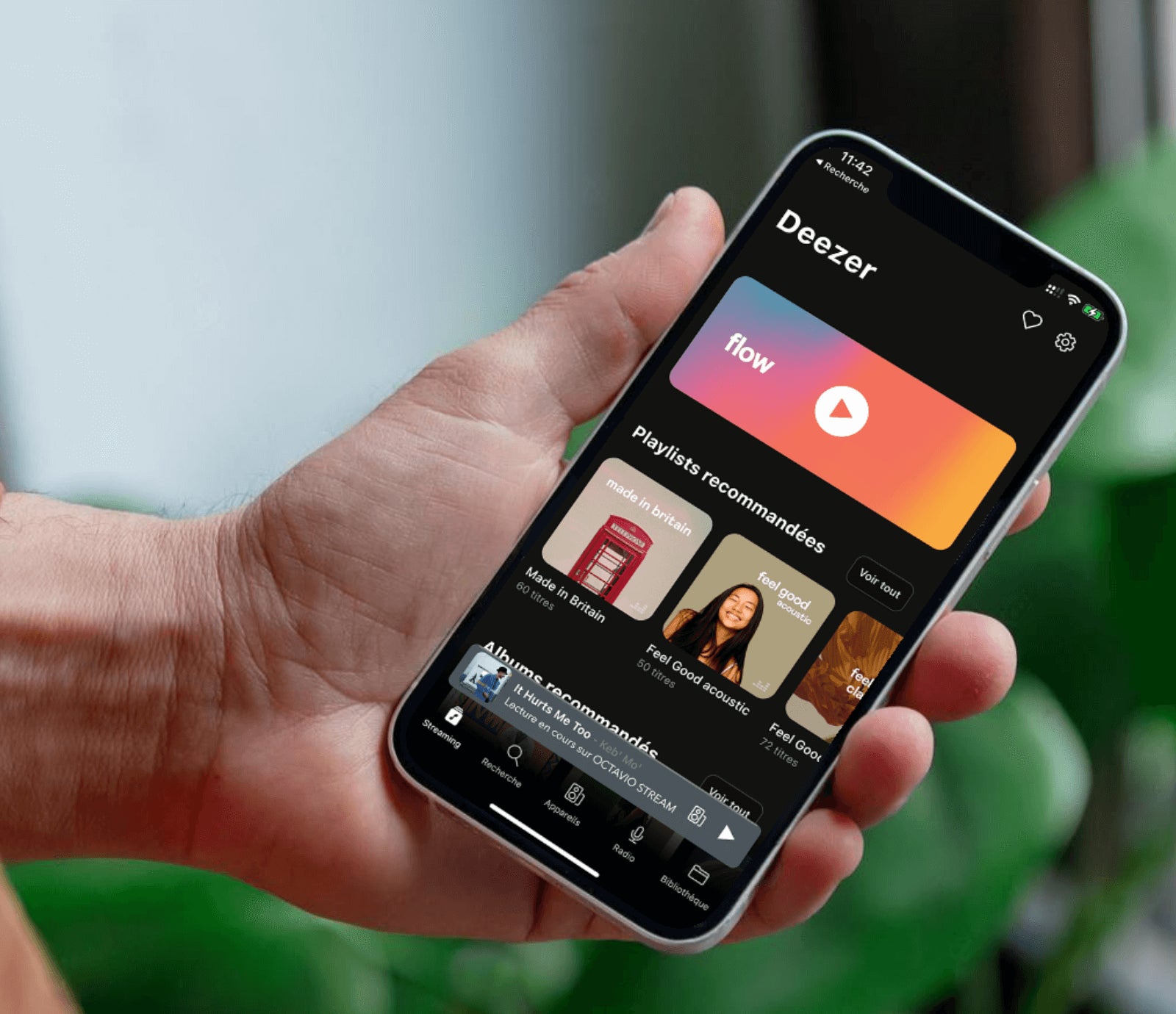 All your music at your fingertips
Discover Octavio Virtuose, the mobile application renowned for its simple and modern interface.
Control your device, stream your music or find music downloaded to your computer or NAS in just a few clicks.

The perfect duo
Optimize your listening experience using Qobuz, the high-fidelity streaming service.
Curious about the impact on audio quality?
Test the online experience
Discover the advantages of the Octavio Maestro speaker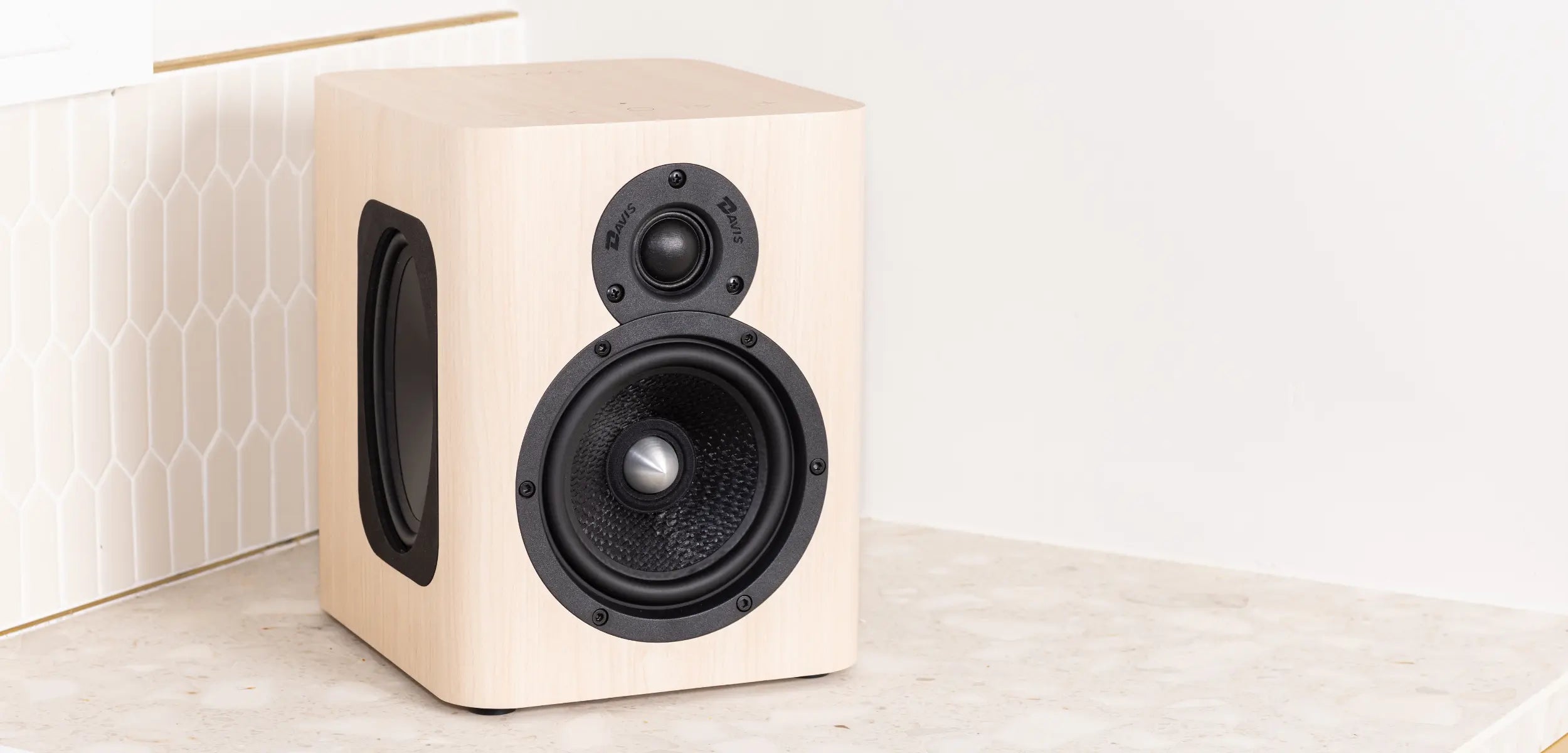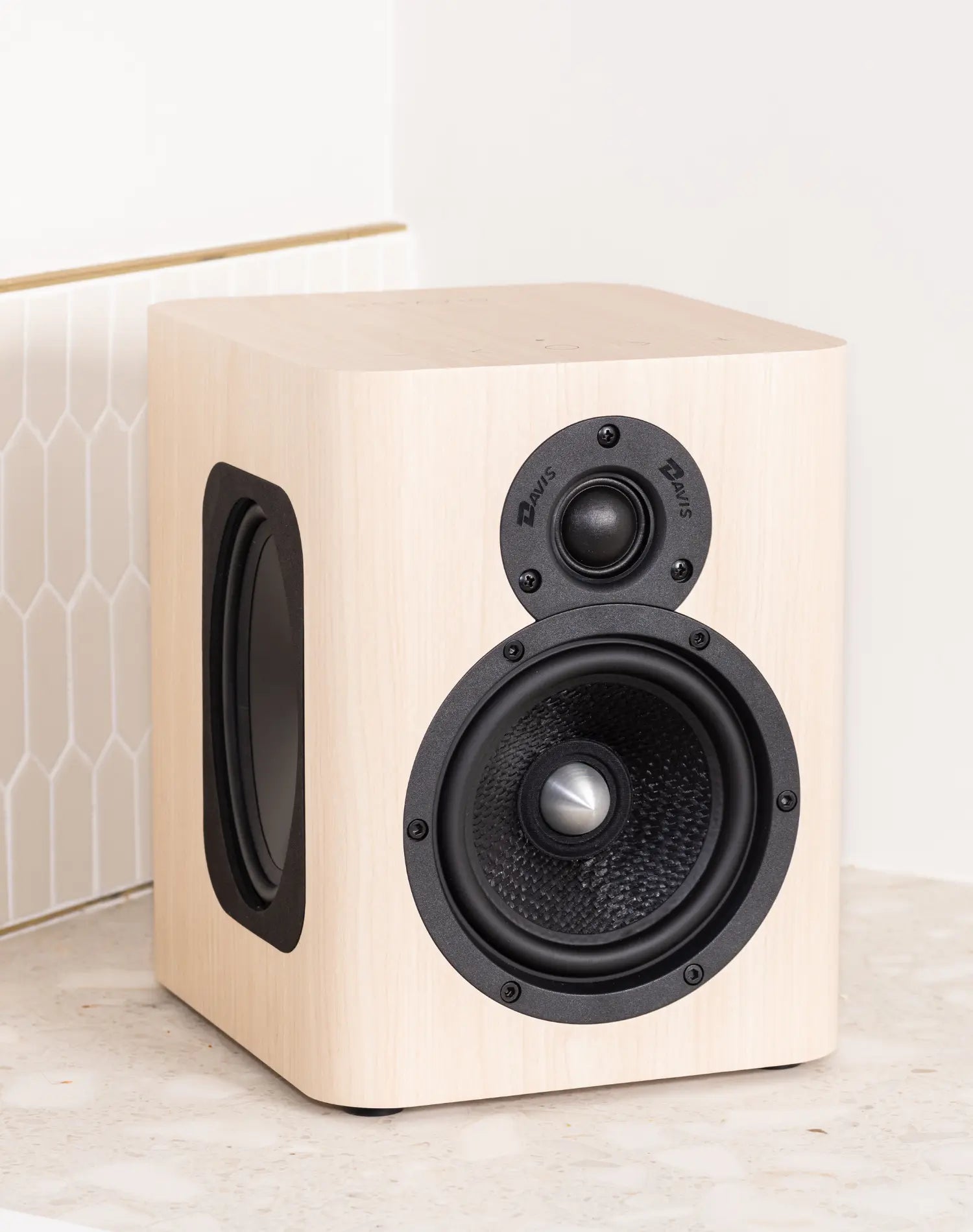 Wooden structure
A one-piece design provides overall rigidity and reduced vibrations .
Unlike composite materials, wood is a natural and organic material which has acoustic properties; always operated by artisan luthiers .
Silk dome tweeter
A reference in audio for decades, the silk dome guarantees perfect treble precision .
The voices thus become silky and crystal clear .
Kevlar speaker
The main speaker works in harmony with the other elements of the speaker.
Both light and rigid, Kevlar offers a vibrant and rhythmic transcription of sound. The high and low mids of vocals and instruments instill fidelity and presence of your favorite artists .
Passive speakers
Arranged on each side of the speaker, they allow a global and harmonious diffusion of bass throughout your room, whatever its placement.
Working in duo with the main speaker, ensuring fullness and bass control in a more compact format than bulky speakers.
Integrated amplifier
With dedicated and calibrated amplification per channel, the amplifier has streaming technology integrated into the heart of the system.
A true conductor, he coordinates each acoustic section of the speaker to restore a homogeneous and melodious whole .
Speakers
Woofer: 13cm, Kevlar membrane Davis Acoustics
Tweeter: 2.5cm, Davis Acoustics silk dome membrane
Passive speakers (x2): 13cm, fiberglass membrane
Frequency response (-3dB)
Power
50W (Woofer) + 20W (Tweet)
Supported music services
Deezer / Qobuz / Spotify / Tidal / Apple Music
Online radios
Podcasts
Networked music
Integrated Technologies
Wireless
Spotify Connect
Tidal Connect
AirPlay 2
Bluetooth (5.0, SBC)
Starters
Analog input (3.5 mm jack)
Optical input (Toslink)
ethernet
FAQs
Frequently Asked Questions
What is the difference in sound quality between Wi-Fi and Bluetooth?

The classic Bluetooth standards apply compression similar to MP3 compression (making your audio signal lose a majority of its dynamics and response in high and low frequencies).
Unlike Bluetooth, our Wi-Fi sound technology does not apply any compression when streaming.
You will thus benefit from the slightest subtleties of your songs, as close as possible to the initial studio recording.
This materializes in a fuller, richer sound, with more harmonics and dynamics.
What are the advantages of using sound over Wi-Fi?

Wi-Fi sound makes Octavio Maestro a speaker dedicated to your music.
Receive your calls, notifications or alarms from your smartphone without ever interrupting your music.
A dedicated mobile application allows you to control the product with several people in the same home.
Multiroom technology also allows you to control all Octavio systems in your home easily from a simple mobile app.
Should I leave my Octavio Maestro speaker plugged in?

Octavio Maestro was designed to always be focused on your music.
In case of inactivity, Octavio Maestro reduces its power consumption below 2W to minimize its energy footprint.
In the event of prolonged absence from home, it is advisable to switch off your speaker by pressing the rear button provided for this purpose.
How do I connect a turntable or CD player to Octavio Maestro?

In order to listen to your vinyls or CDs without constraints, simply connect your audio equipment to the analog input of Octavio Maestro.
How do I listen to sound from my computer on Octavio Maestro?

If you have an Apple ecosystem (Macbook or iMac), we recommend using the AirPlay 2 feature.
If you have a Windows or Linux ecosystem, we recommend that you use the product's Bluetooth functionality.
Our product team answers your questions Monday to Friday, 9 a.m. to 5 p.m.