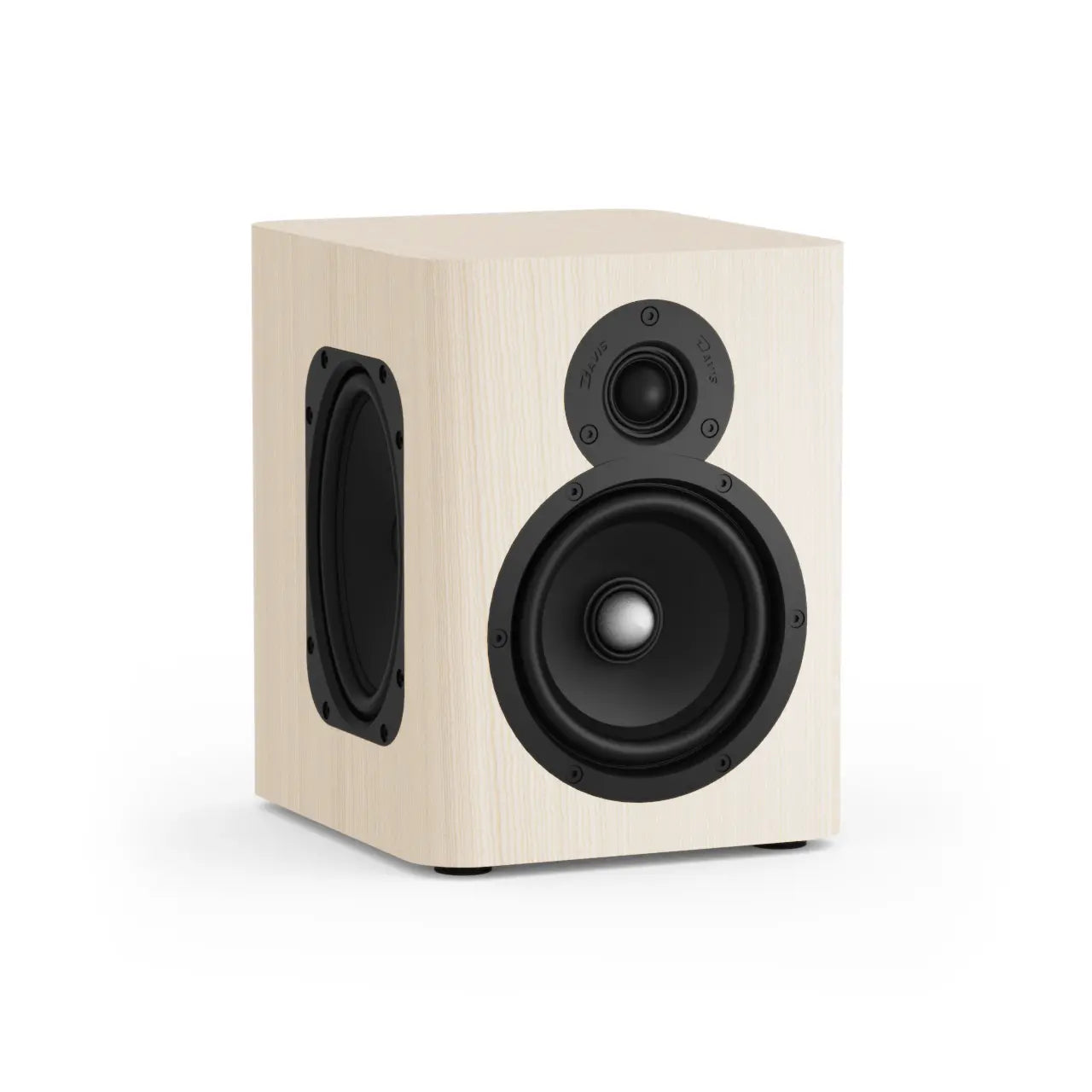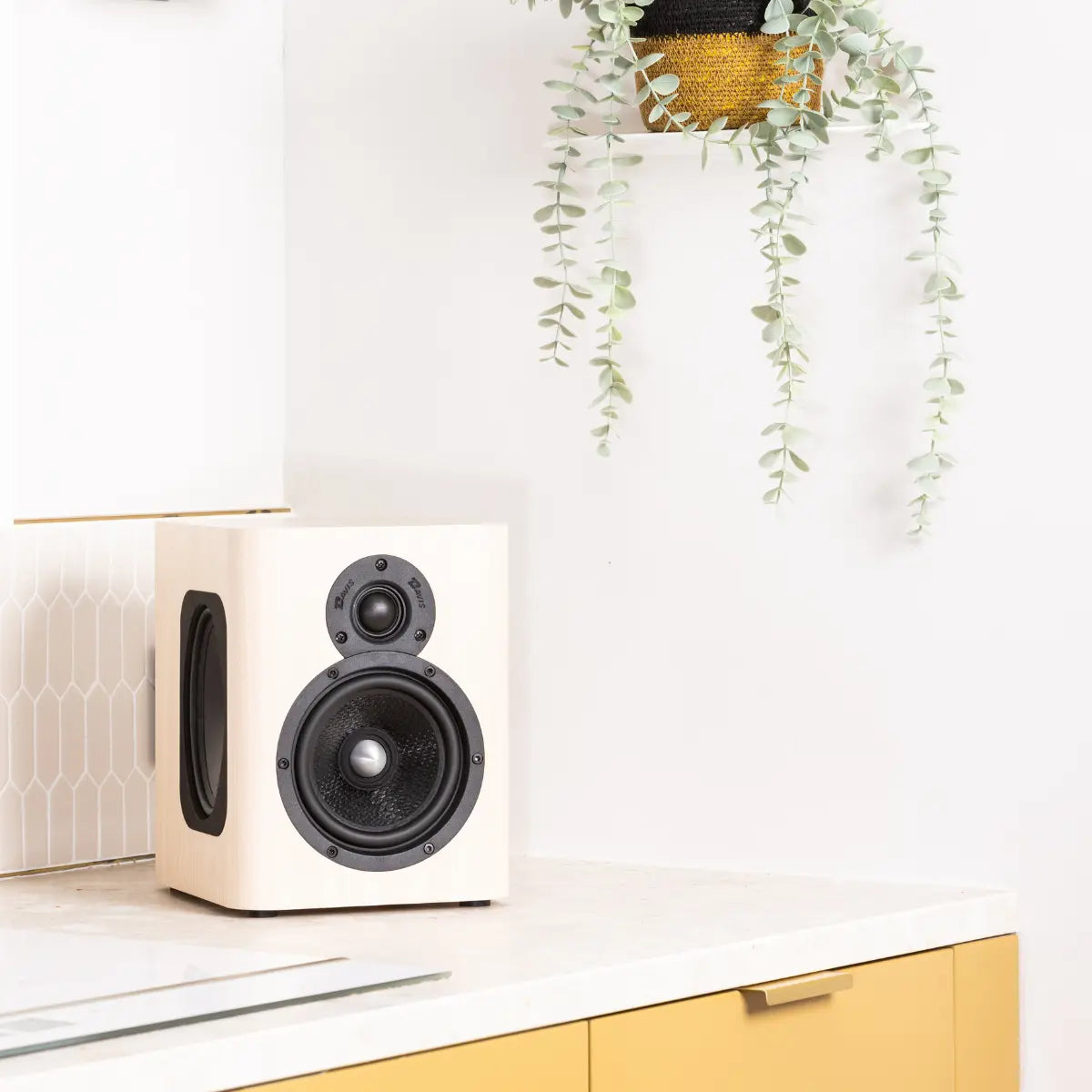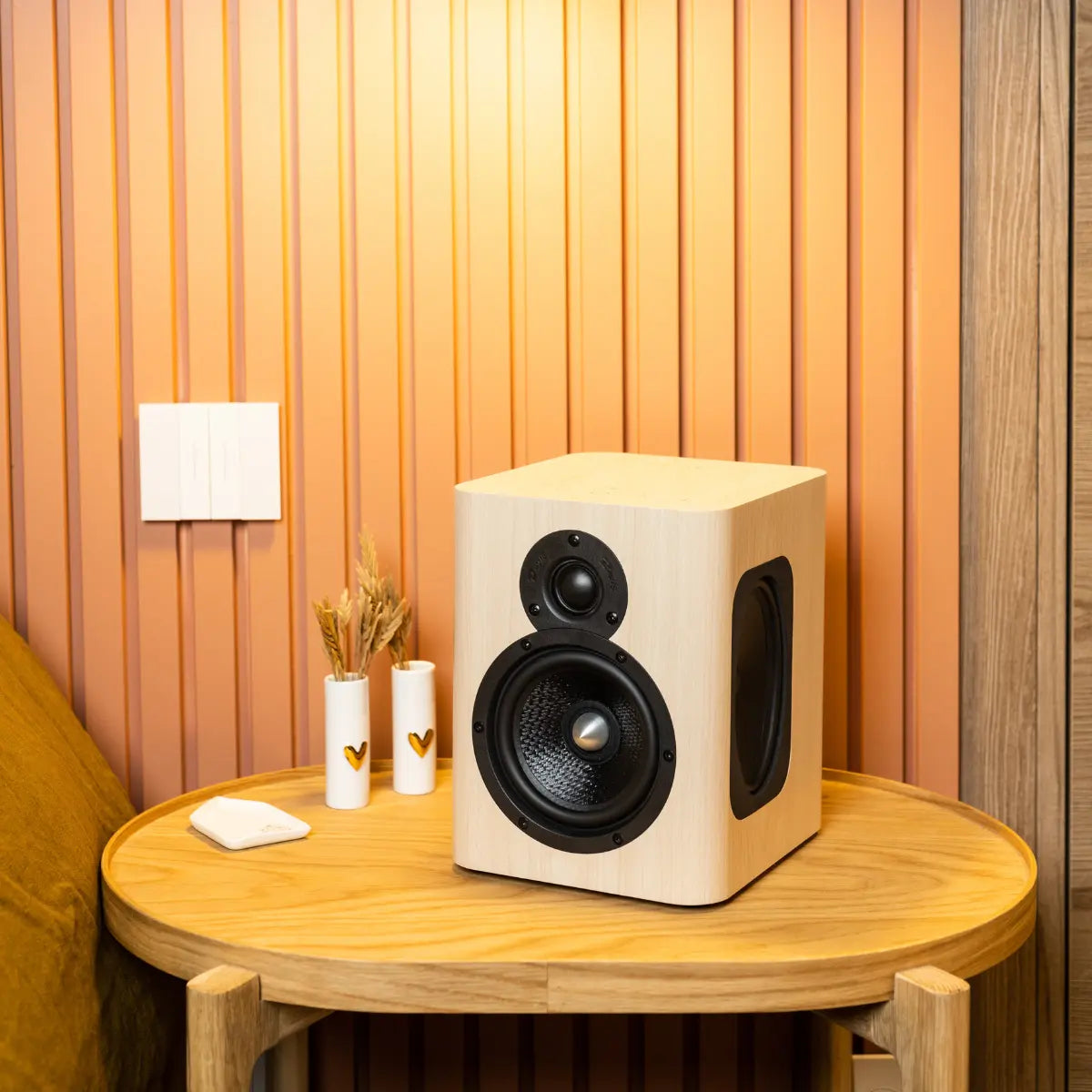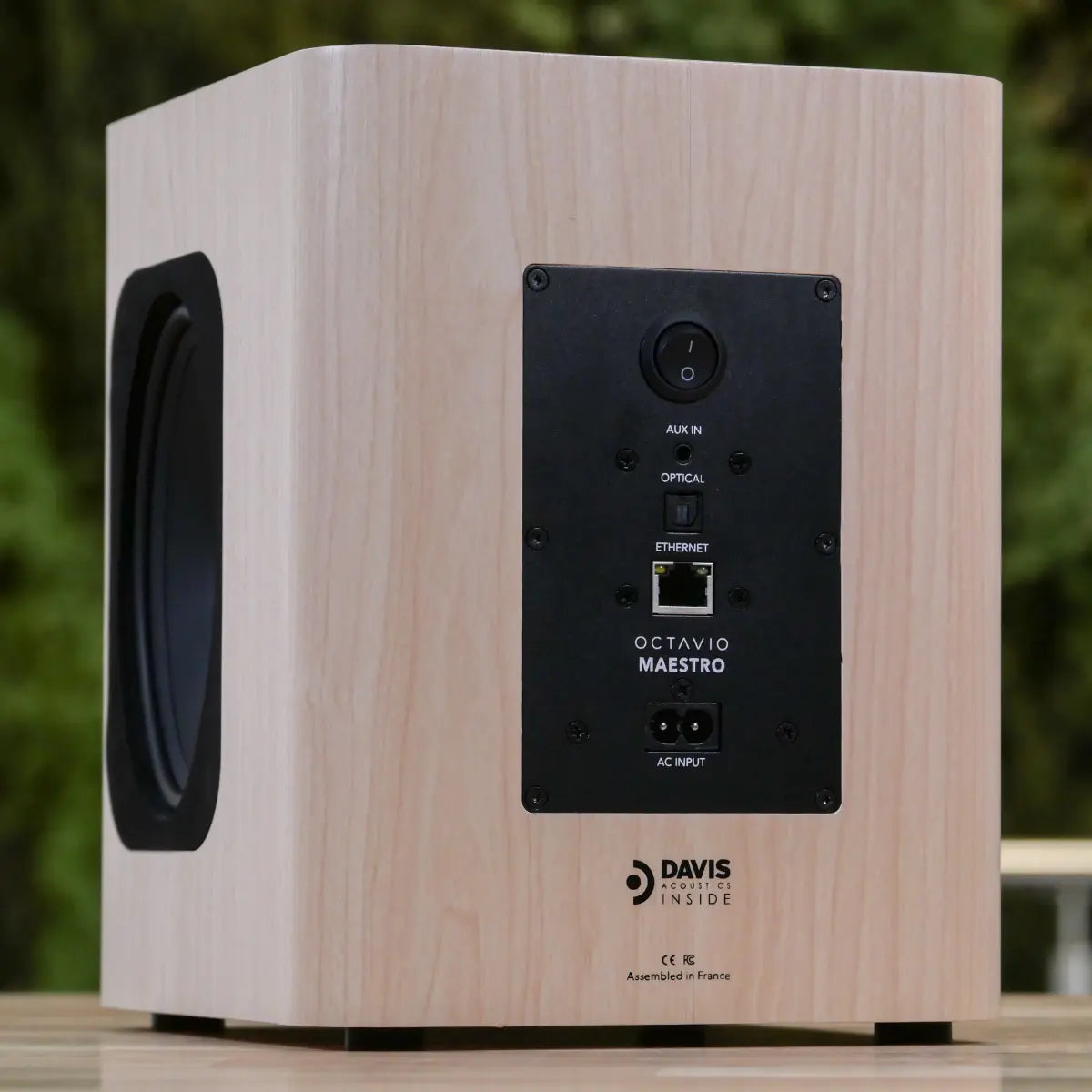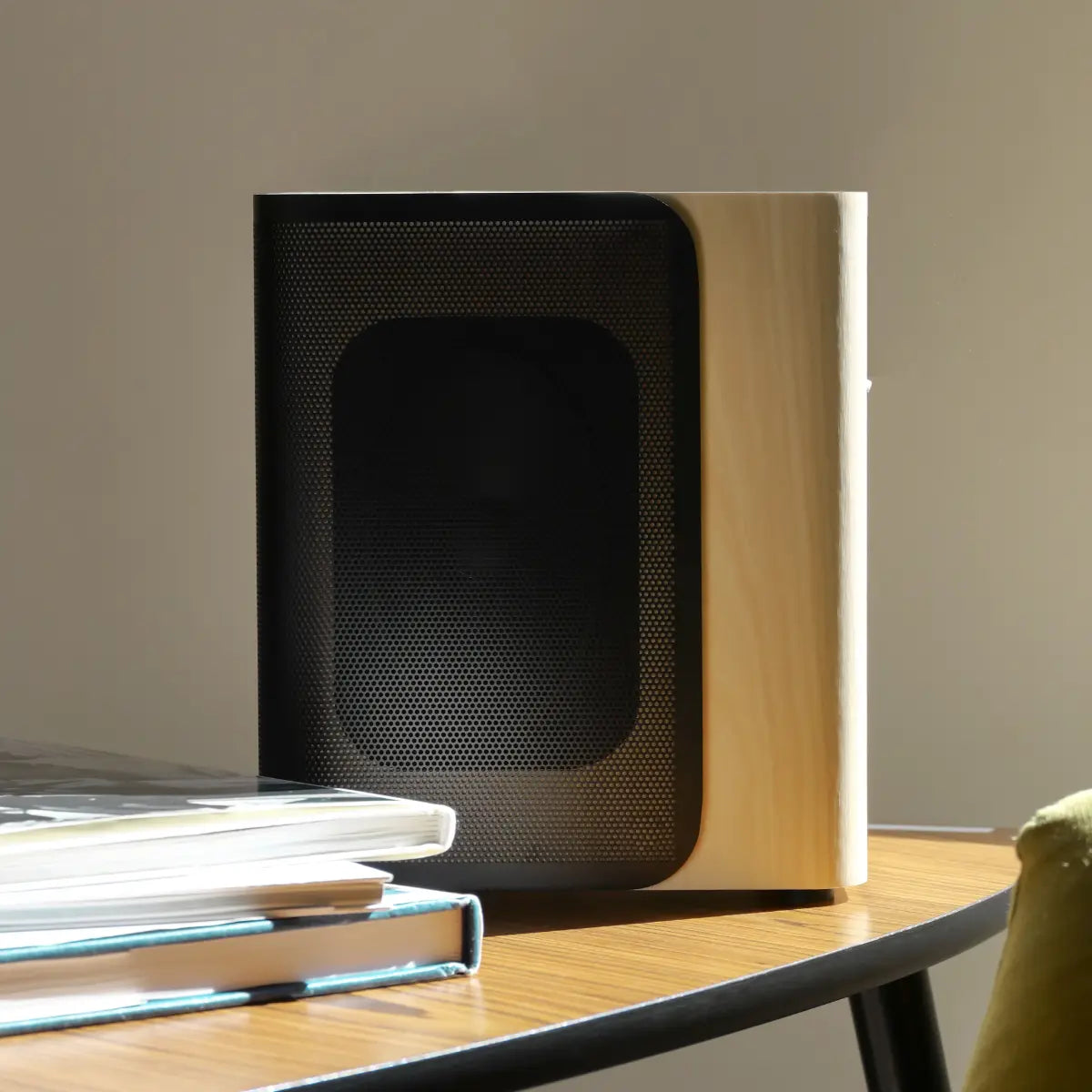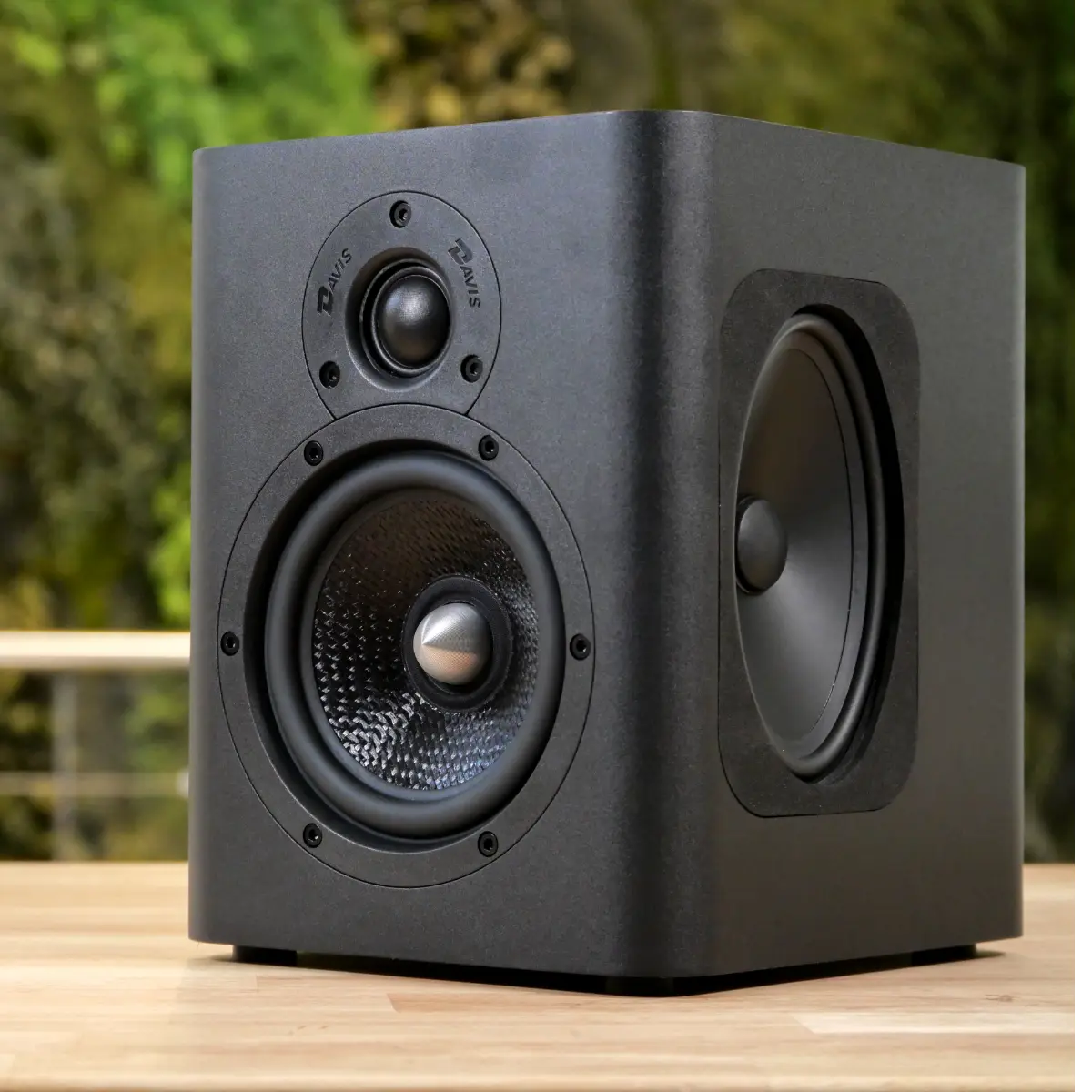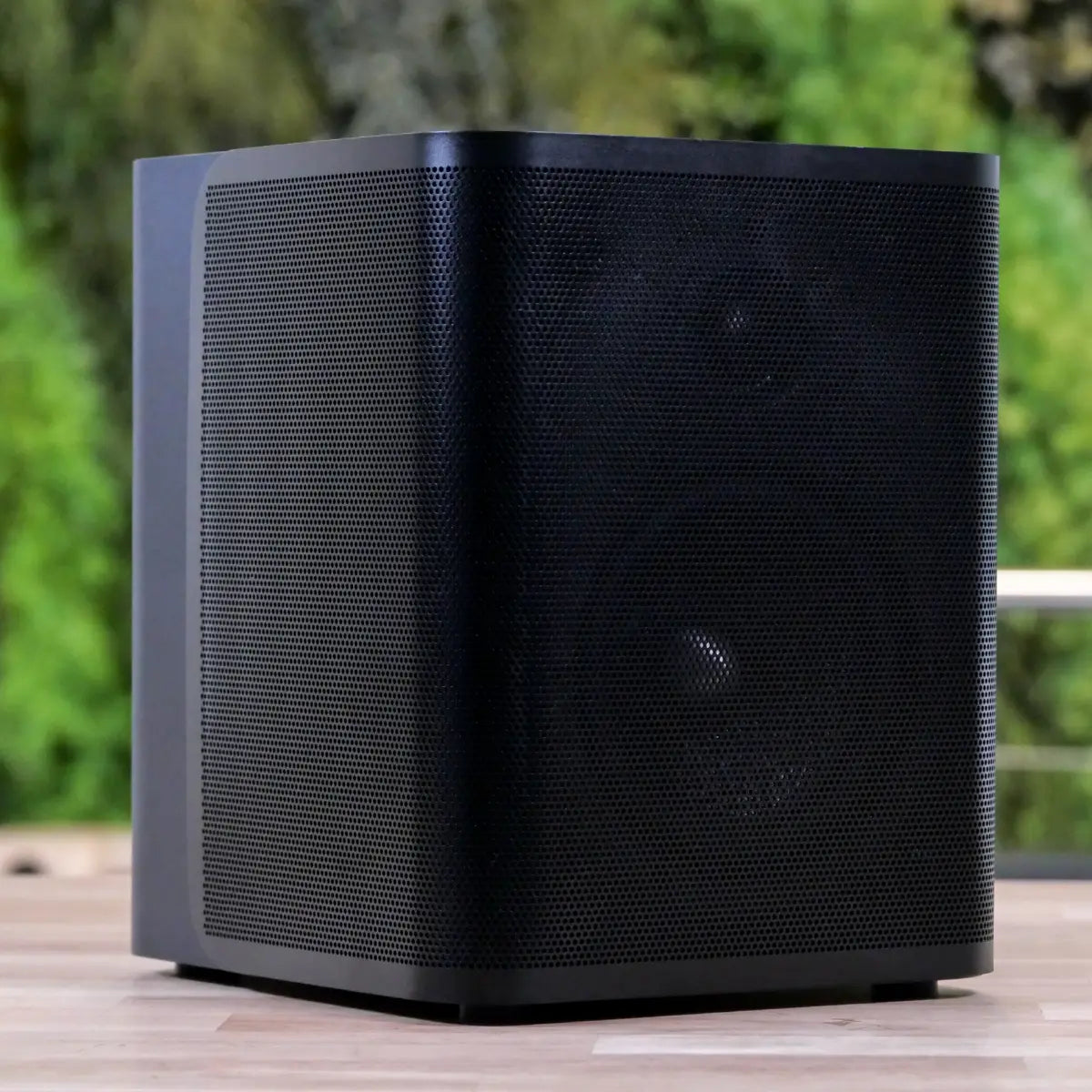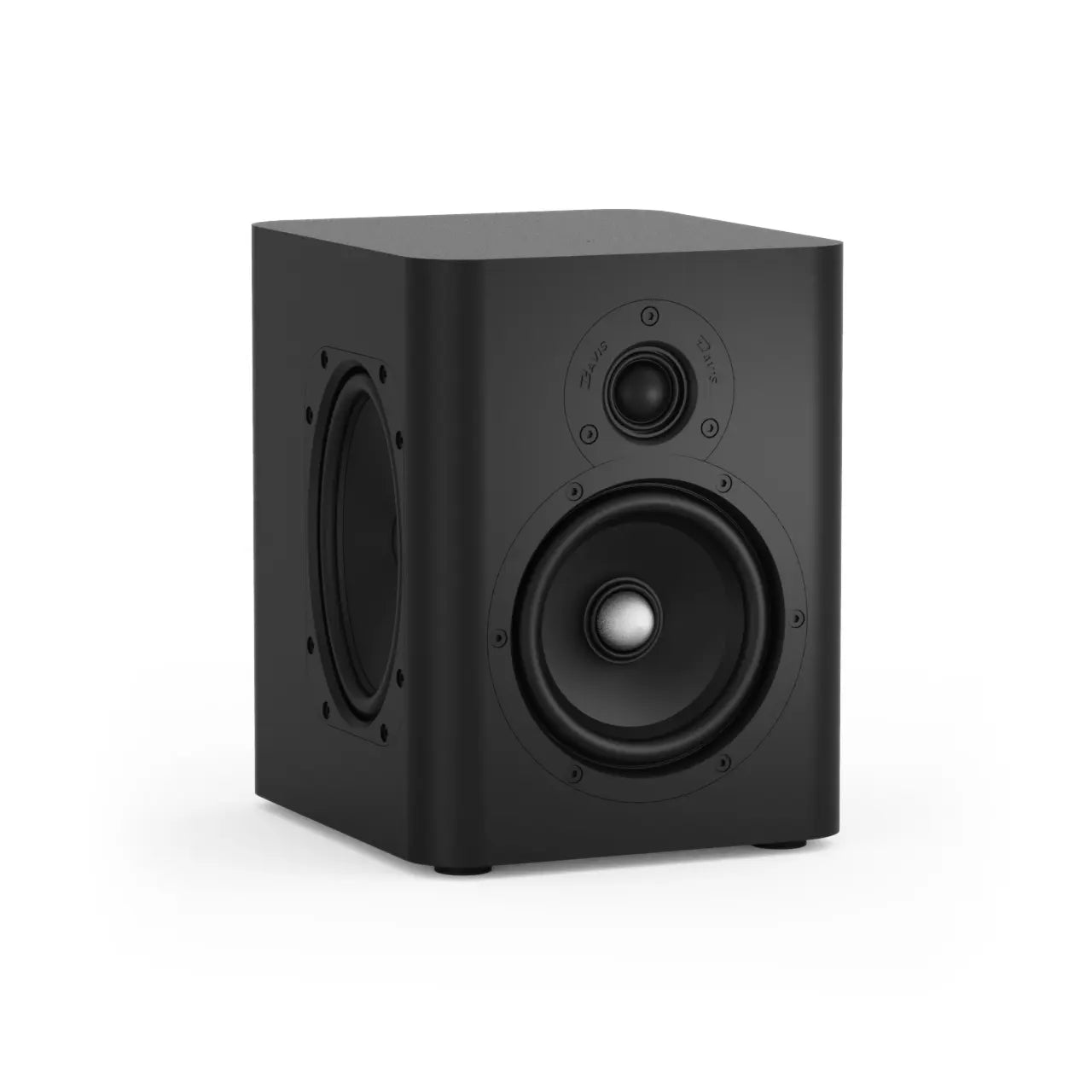 Octavio Maestro
---
Easily listen to and share your favorite music in any room of your home.

Micro-perforated fronts worth €78.00 offered in stereo configuration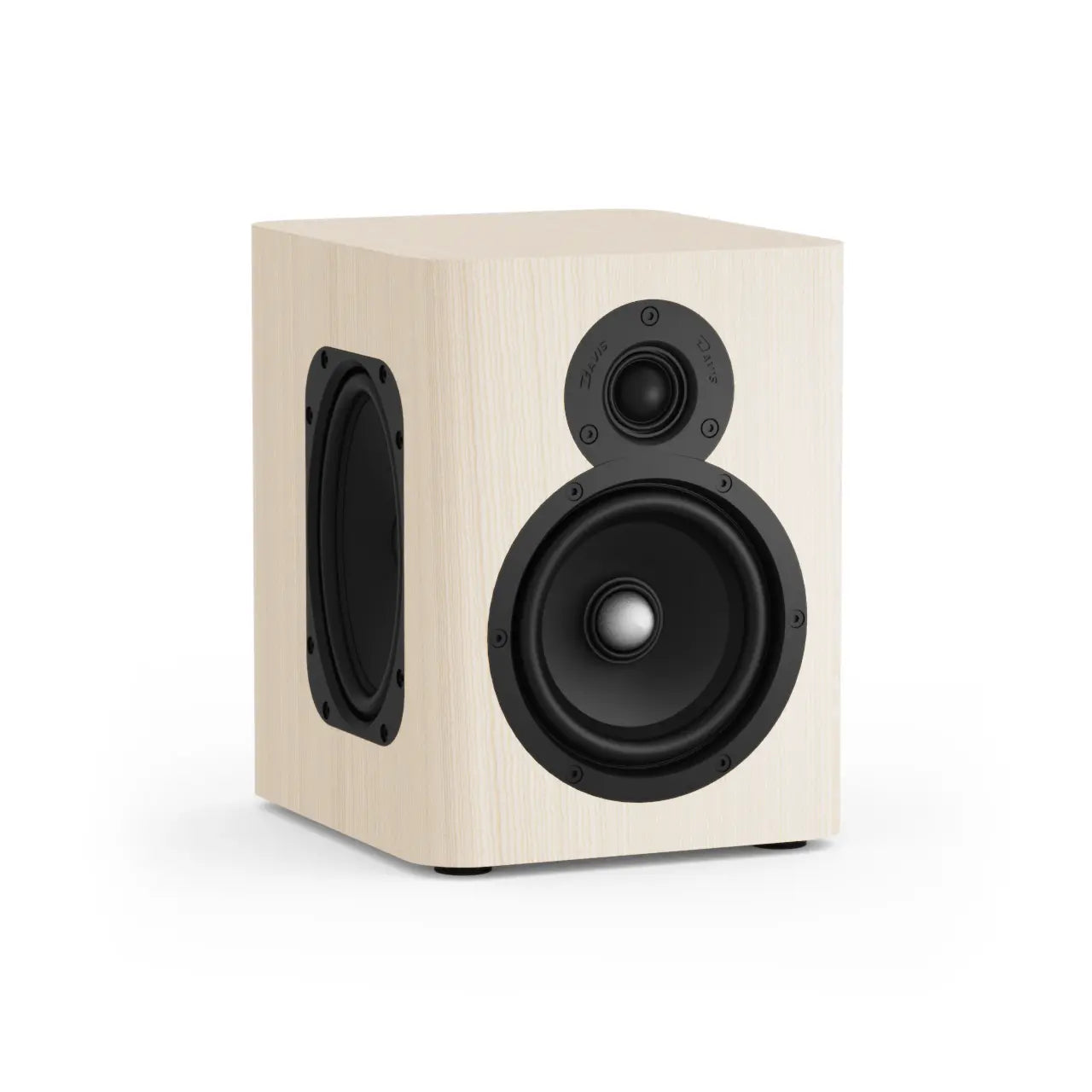 Loudspeakers
Woofer: 13cm, Davis Acoustics Kevlar membrane
Tweeter: 2.5cm, Davis Acoustics silk dome membrane

Passive loudspeakers (x2): 13cm, glass fiber membrane
Frequency response (-3dB)
Amplification class
Class D
Supported music services
Deezer / Qobuz / Spotify / Tidal / Apple Music / Amazon Music

Online Radios

Podcasts

Networked music
Integrated technologies
Wi-Fi
Spotify Connect
Tidal Connect
AirPlay 2
Bluetooth (5.0, SBC)
Inputs
Analog input (3.5 mm jack)
Optical input (Toslink)
Ethernet
Multi-zone
Wireless, up to 16 bits / 48 kHz
Designed and assembled in France
Add sound to your spaces
Create soundscapes that resemble you and accompany you in your daily life.
Octavio Maestro is the result of uncompressed sound technology combined with over 35 years of Hi-Fi sound expertise.
70W
Of integrated power
Internal amplification
4
Hi-Fi loudspeakers
In collaboration with Davis Acoustics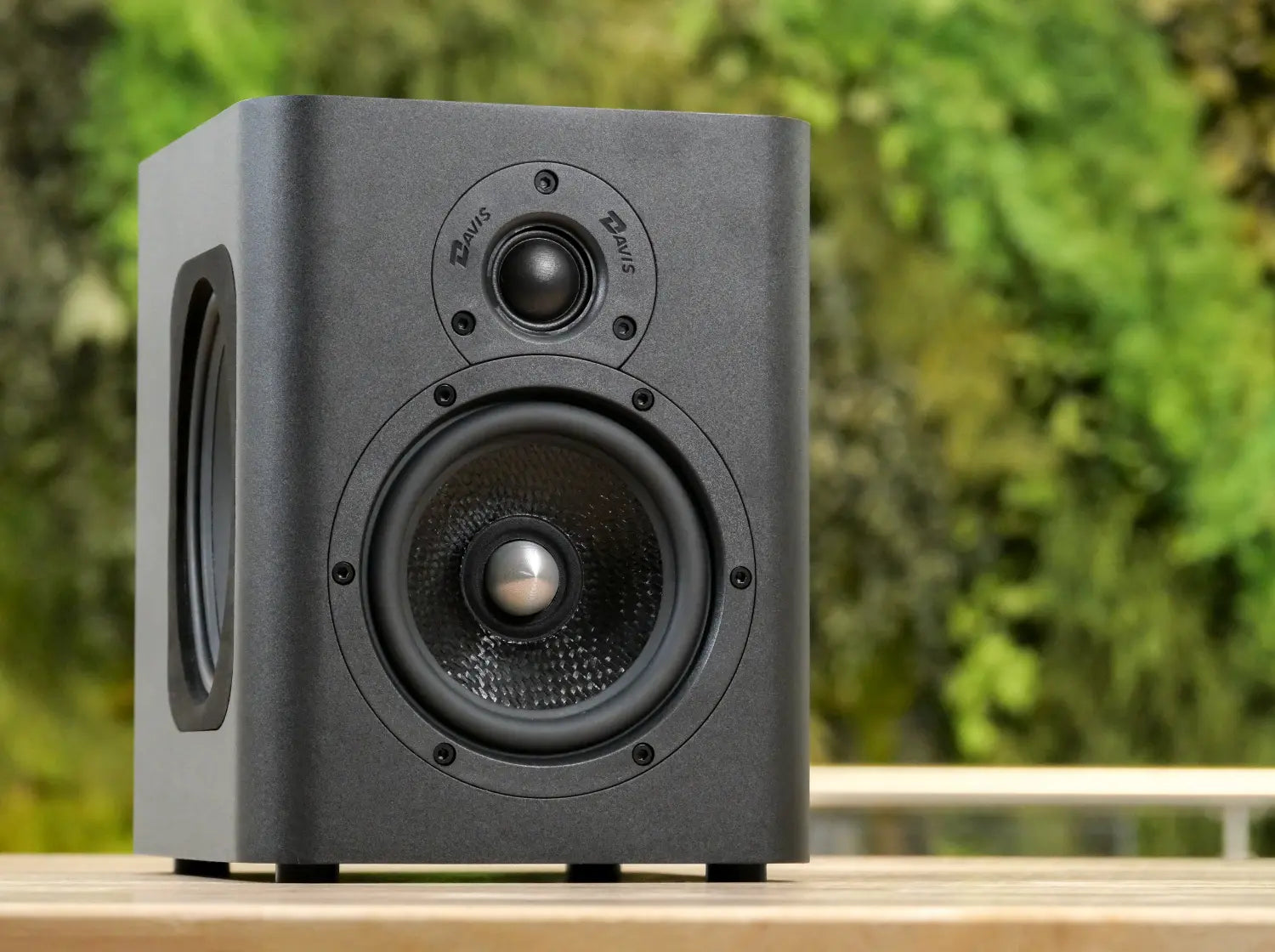 At the service of artists
Octavio Maestro reproduces the
recordings
of your
favorite artists
as
naturally
as possible, with
fullness
and musicality
.
The perfect audio marriage
Custom amplification, reference loudspeakers, noble materials and uncompressed sound technology, everything is combined to offer you a
controlled
and
calibrated
sound.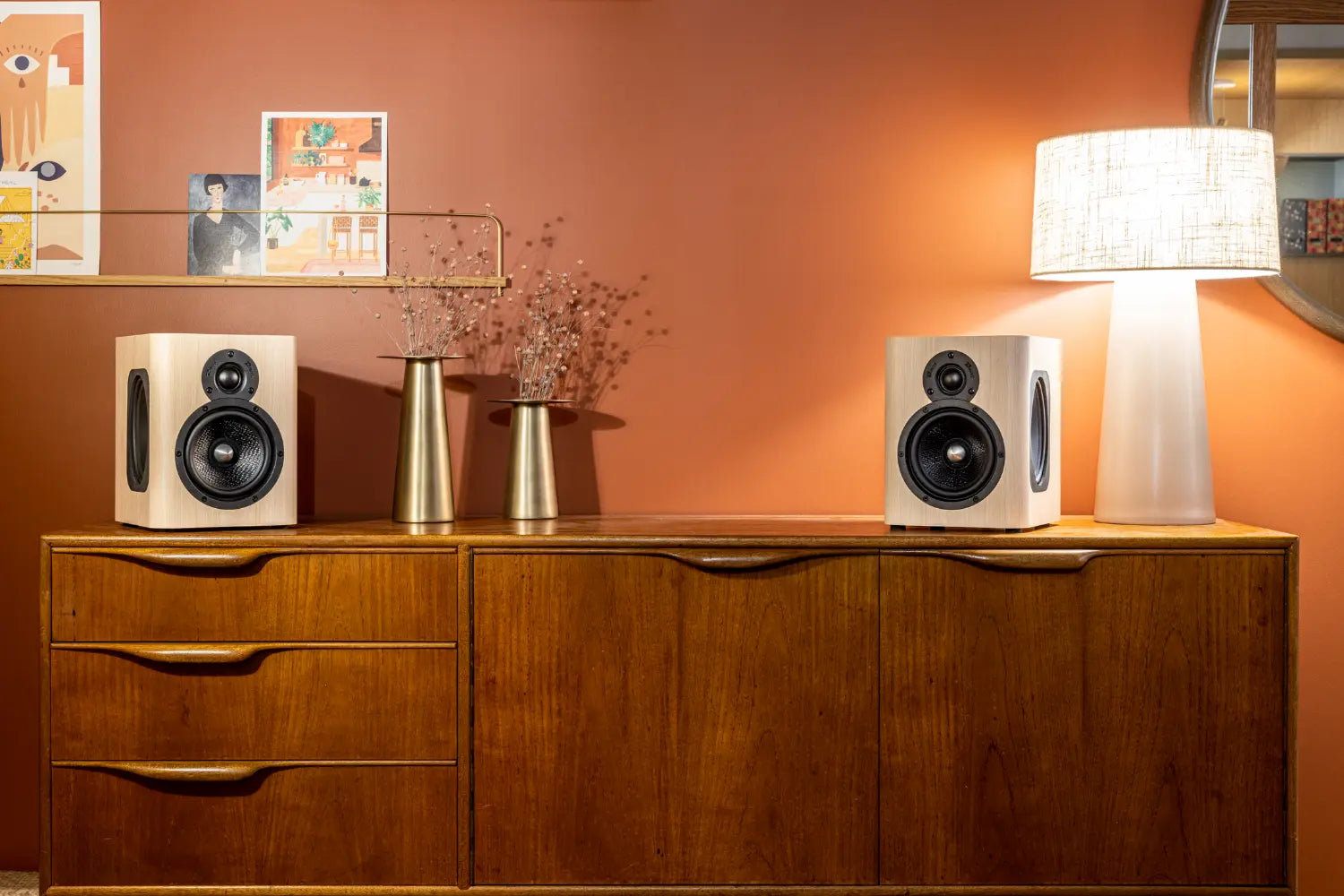 Wireless stereo
Enjoy total immersion by connecting two Maestros together.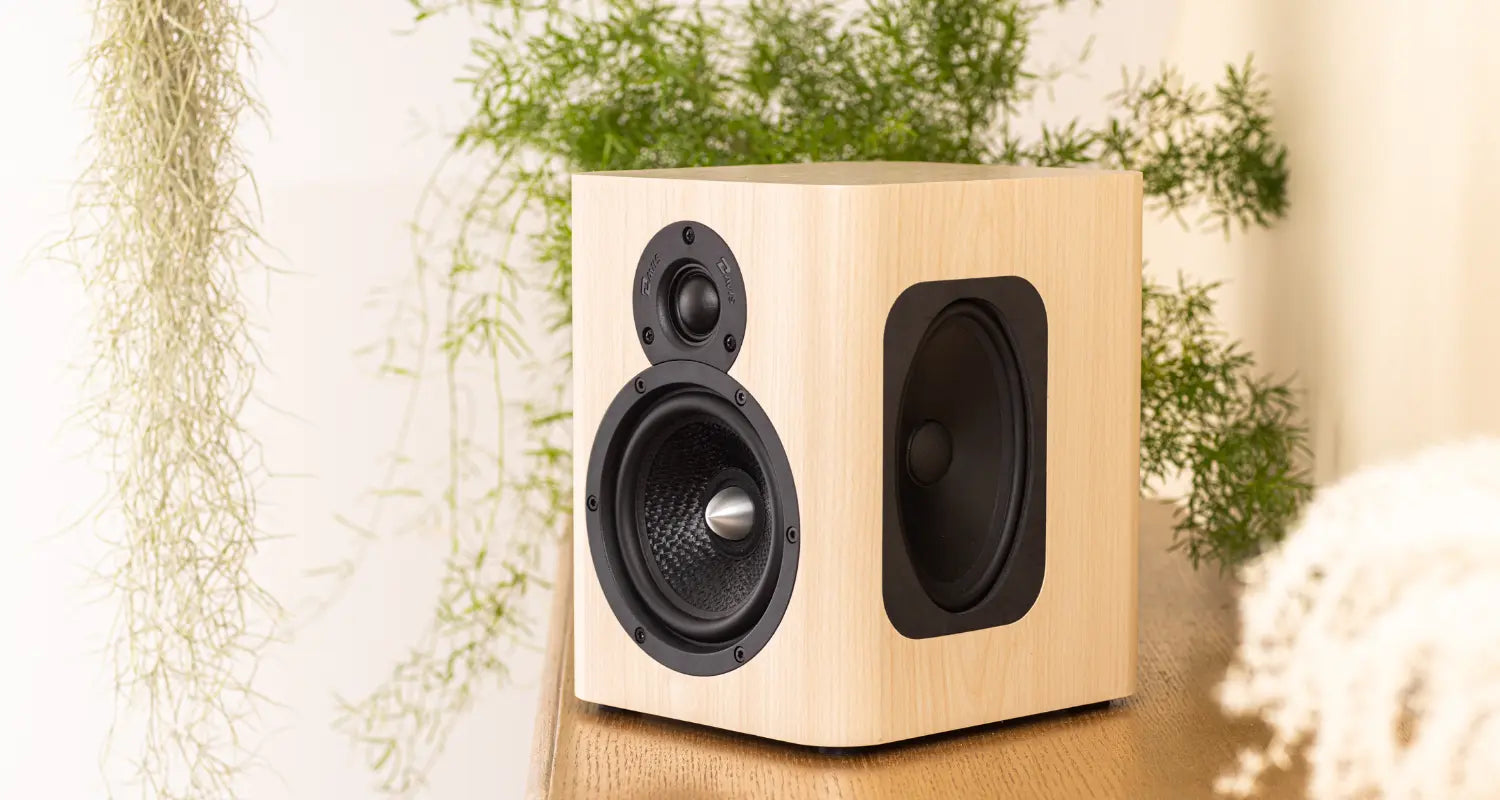 Much more than a speaker
With its
unique
and
timeless
design, Maestro fits harmoniously into any
style
and
decoration
.
It bridges the gap between conventional wireless speakers and Hi-Fi speakers. It offers the ease of use of the former and the reproduction quality of the latter.

Octavio [...] relied heavily on the expertise of a compatriot and great specialist in Hi-Fi speakers, Davis Acoustics.

With its Maestro speaker, Octavio wants to revolutionize Hi-Fi.

Octavio officially unveils the Maestro, a sedentary (mains operated), compact and stylish connected speaker with high-end pretensions.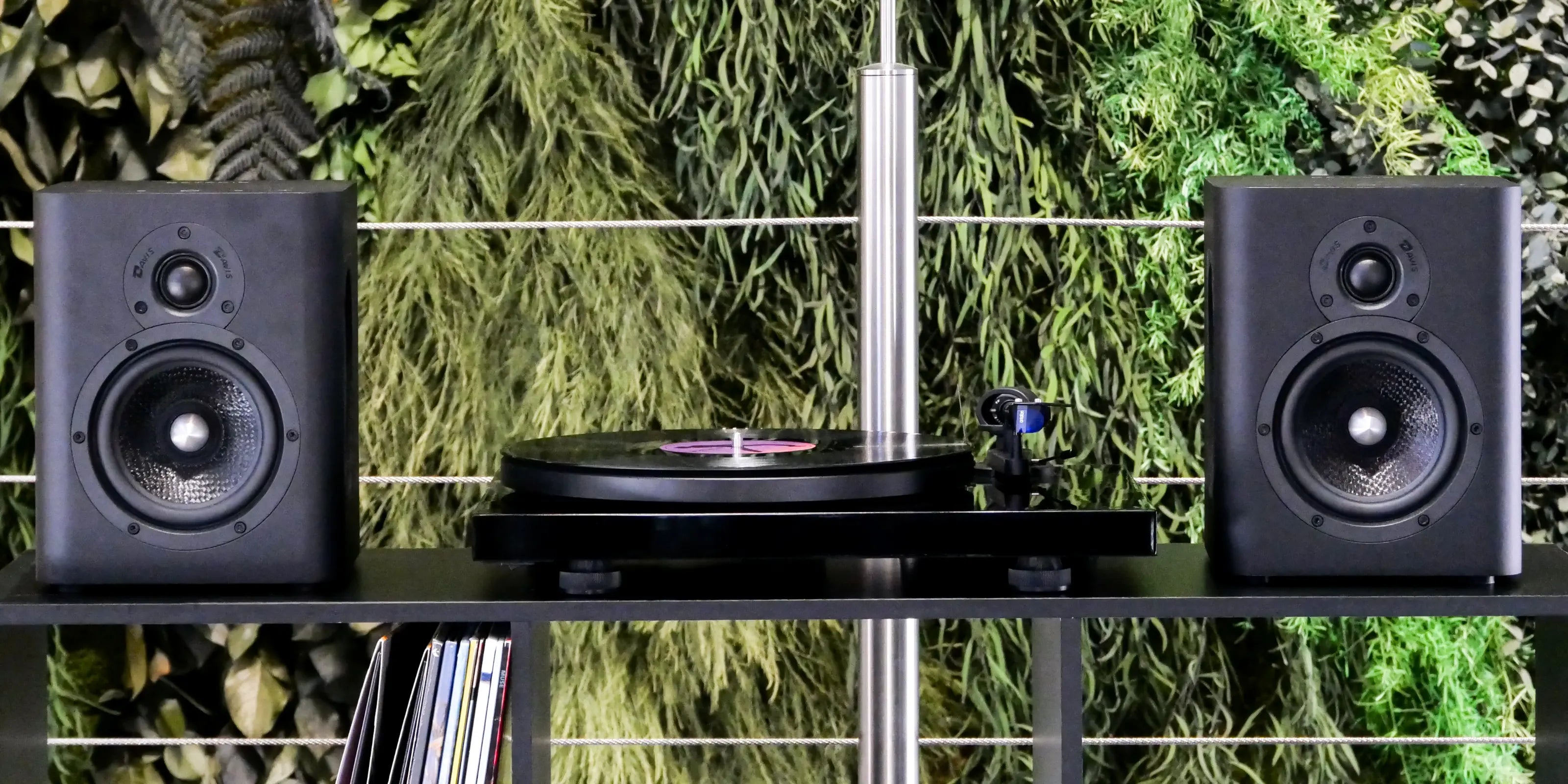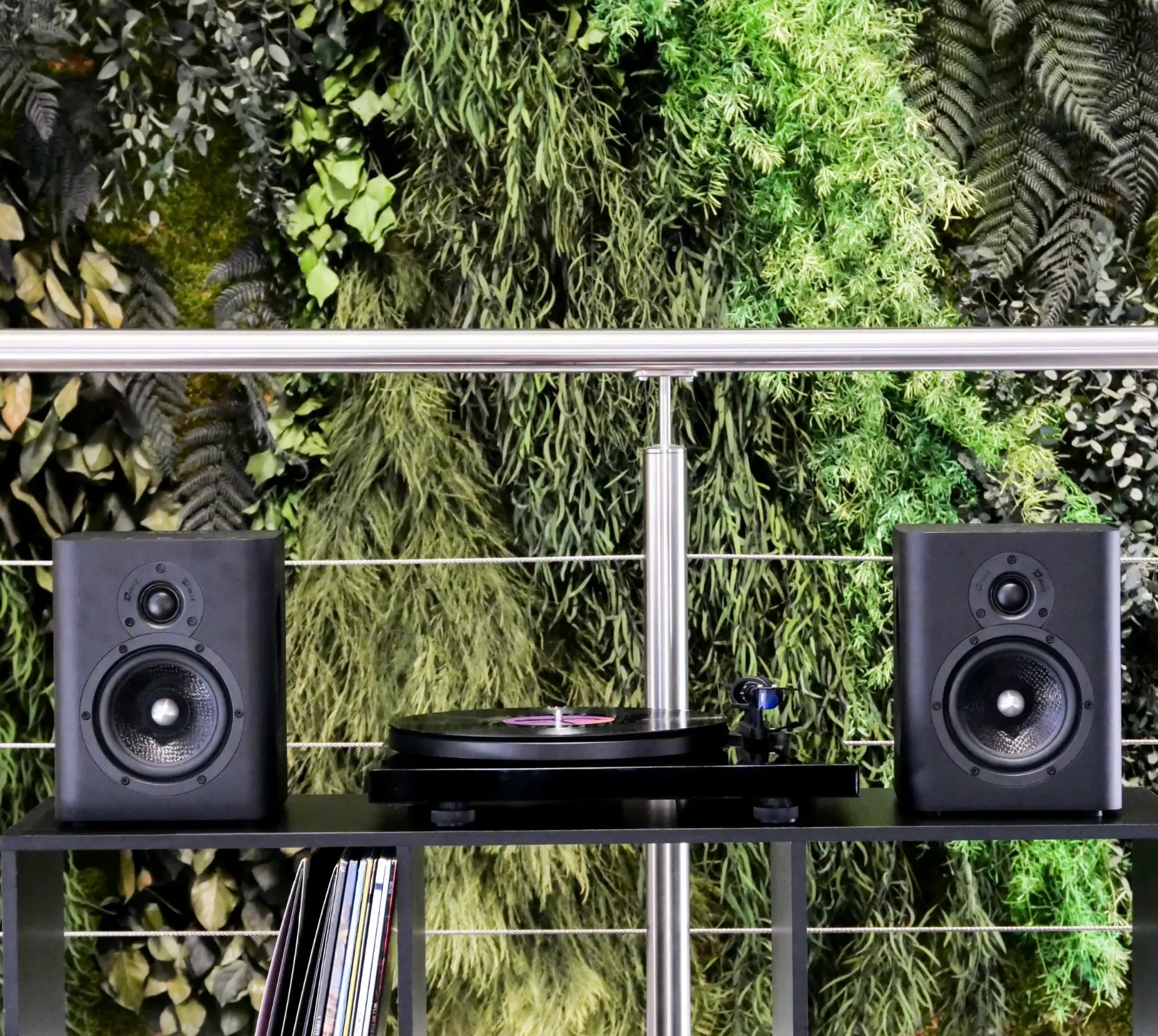 Immersive spatialization
In its wireless stereo configuration, Maestro brings even greater depth to your tracks.
Your music in streaming
Enjoy the best audio technologies and all your streaming services in high fidelity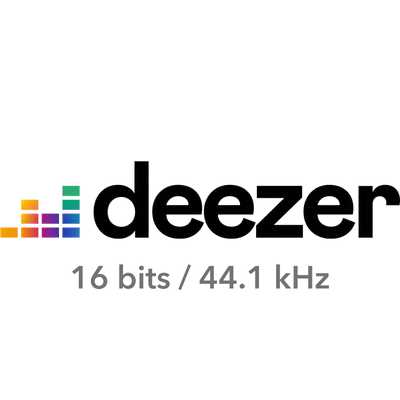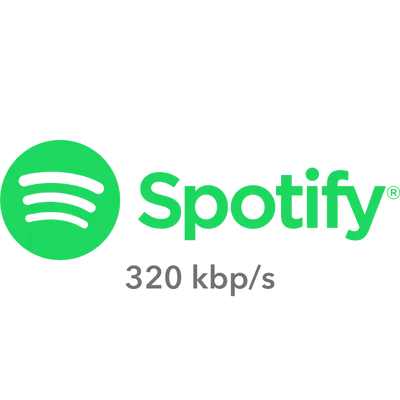 Find out how to play your music
Octavio is an official Qobuz partner.
As such, get 3 months of free access to the streaming service with the purchase of a product from the Octavio range.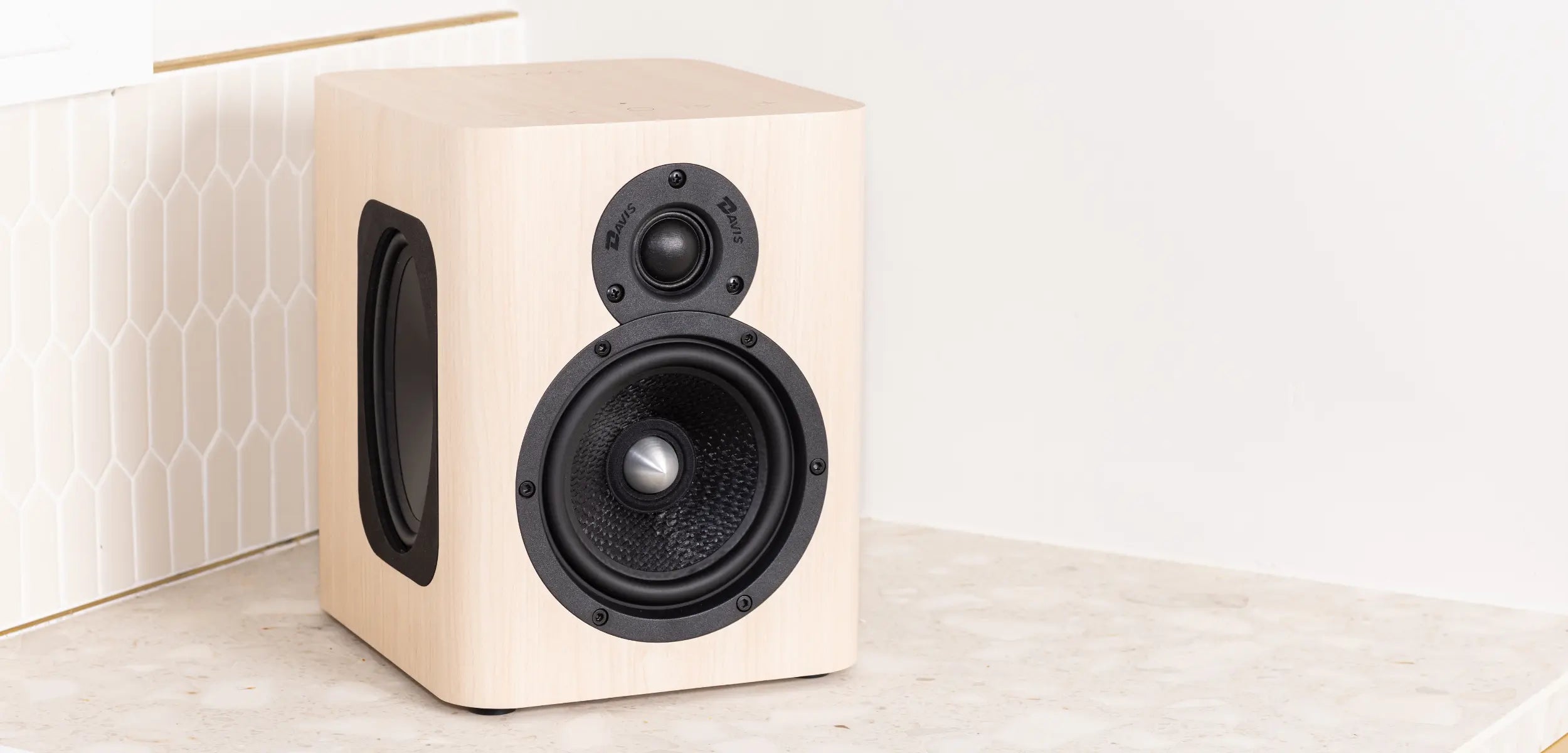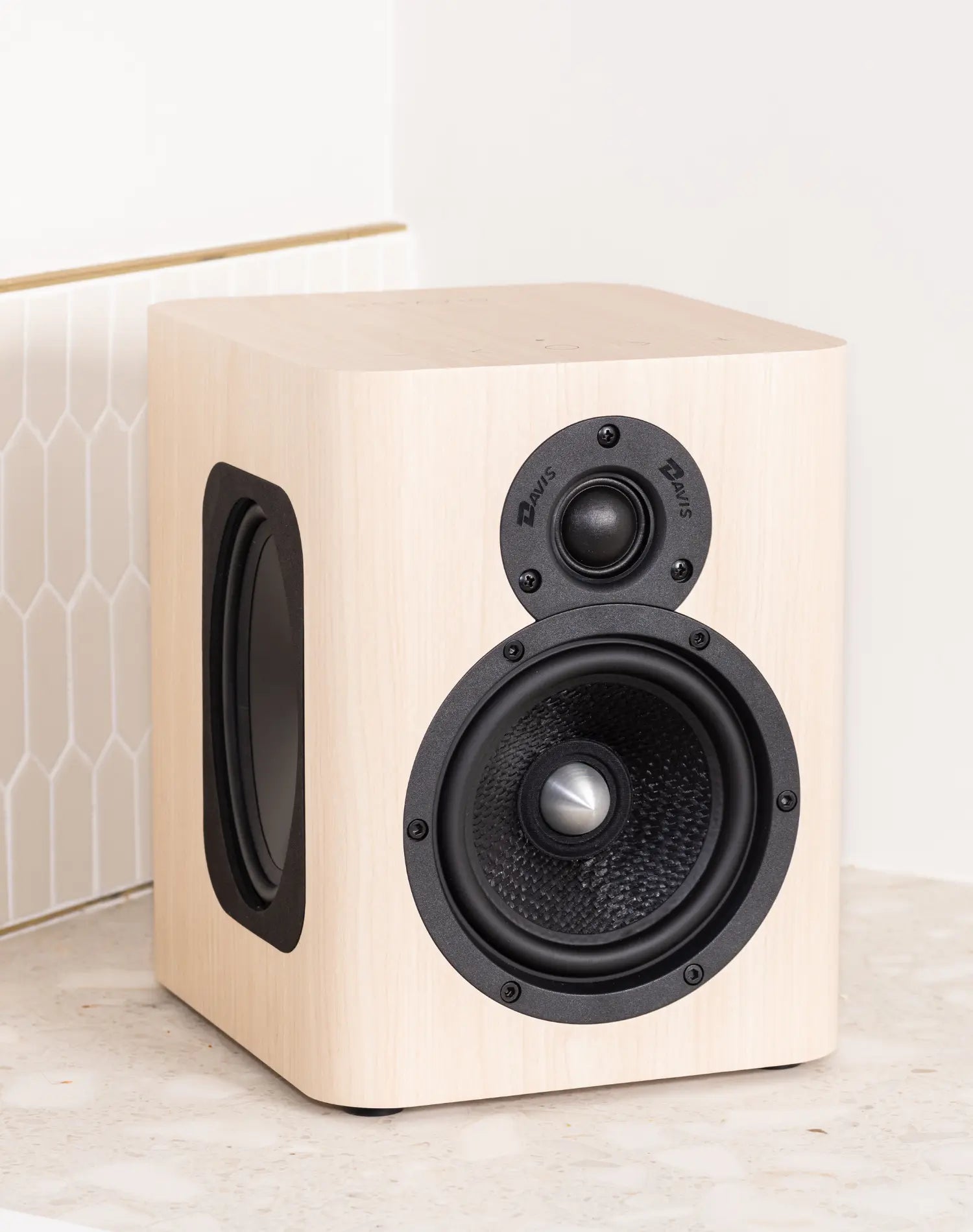 Wooden structure
A one-piece design provides rigidity and vibration reduction.
Unlike composite materials, wood is a natural and organic material that has acoustic virtues; it has always been used by luthiers.
Silk dome tweeter
The silk dome has been a reference in the audio industry for decades and guarantees perfect high frequency precision.
Voices become silky smooth and crystal clear.
Kevlar speaker
The main driver works in harmony with the other elements of the speaker.
Lightweight yet rigid, Kevlar provides a vibrant, rhythmic soundstage.
The high and low mids of the vocals and instruments infuse fidelity and presence of your favourite artists.
Passive speakers
Positioned on either side of the speaker, they provide a harmonious overall bass delivery throughout your room, regardless of placement.
Working in tandem with the main speaker, they provide fullness and control of bass in a more compact form than larger speakers.
Integrated amplifier
With dedicated and calibrated amplification for each channel, the amplifier has streaming technology integrated into the heart of the system.
A true conductor, it makes each acoustic section of the loudspeaker work together to reproduce a homogeneous and melodious whole.

Light

A 100% French collaboration in the service of music
The result of a collaboration with the historic brand Davis Acoustics, Octavio Maestro brings together the best of both worlds, between innovation and acoustic engineering.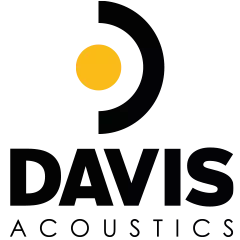 Discover the history of Davis Acoustics
FAQ
Frequently asked questions
Puis-je utiliser deux enceintes Maestro en stéréo ?

Octavio Maestro can also be used in solo configuration to soundtrack your listening room.

If you want a stereo configuration, you can also create this configuration from the Virtuose application to create a real pair of speakers.
What is the difference in sound quality between Wi-Fi and Bluetooth?

Traditional Bluetooth standards apply compression similar to MP3 compression (causing your audio signal to lose most of its dynamic range and high and low frequency response).
Unlike Bluetooth, our Wi-Fi sound technology does not apply any compression during the broadcast.
You'll enjoy every detail of your track, as close as possible to the original studio recording.
This results in a fuller, richer sound with more harmonics and dynamics.
What are the advantages of using Wi-Fi sound?

Wi-Fi sound makes Octavio Maestro a speaker dedicated to your music.
Receive calls, notifications or alarms from your smartphone without ever interrupting your music.
A dedicated mobile application allows you to control the product with several people in the same home.
Multiroom technology also allows you to control all the Octavio systems in your home easily from a single mobile app.
Should I leave my Octavio Maestro speaker connected?

Octavio Maestro has been designed to be always focused on your music.
When not in use, Octavio Maestro reduces its power consumption to below 2W to minimize its energy footprint.
If you are not at home for a long time, we recommend that you turn off your speaker by pressing the rear button provided for this purpose.
How do I connect a turntable or CD player to Octavio Maestro ?

To listen to your vinyl or CDs without constraints, simply connect your audio equipment to the Octavio Maestro's analog input.
How can I listen to the sound of my computer on Octavio Maestro?

If you have an Apple ecosystem (Macbook or iMac), we recommend using the AirPlay 2 functionality.
If you have a Windows or Linux ecosystem, we recommend that you use the product's Bluetooth functionality.
Our product team is available to answer your questions Monday through Friday, from 9am to 5pm.
This product is rated 5.0 of 5.0 stars.
It has received 3 reviews.