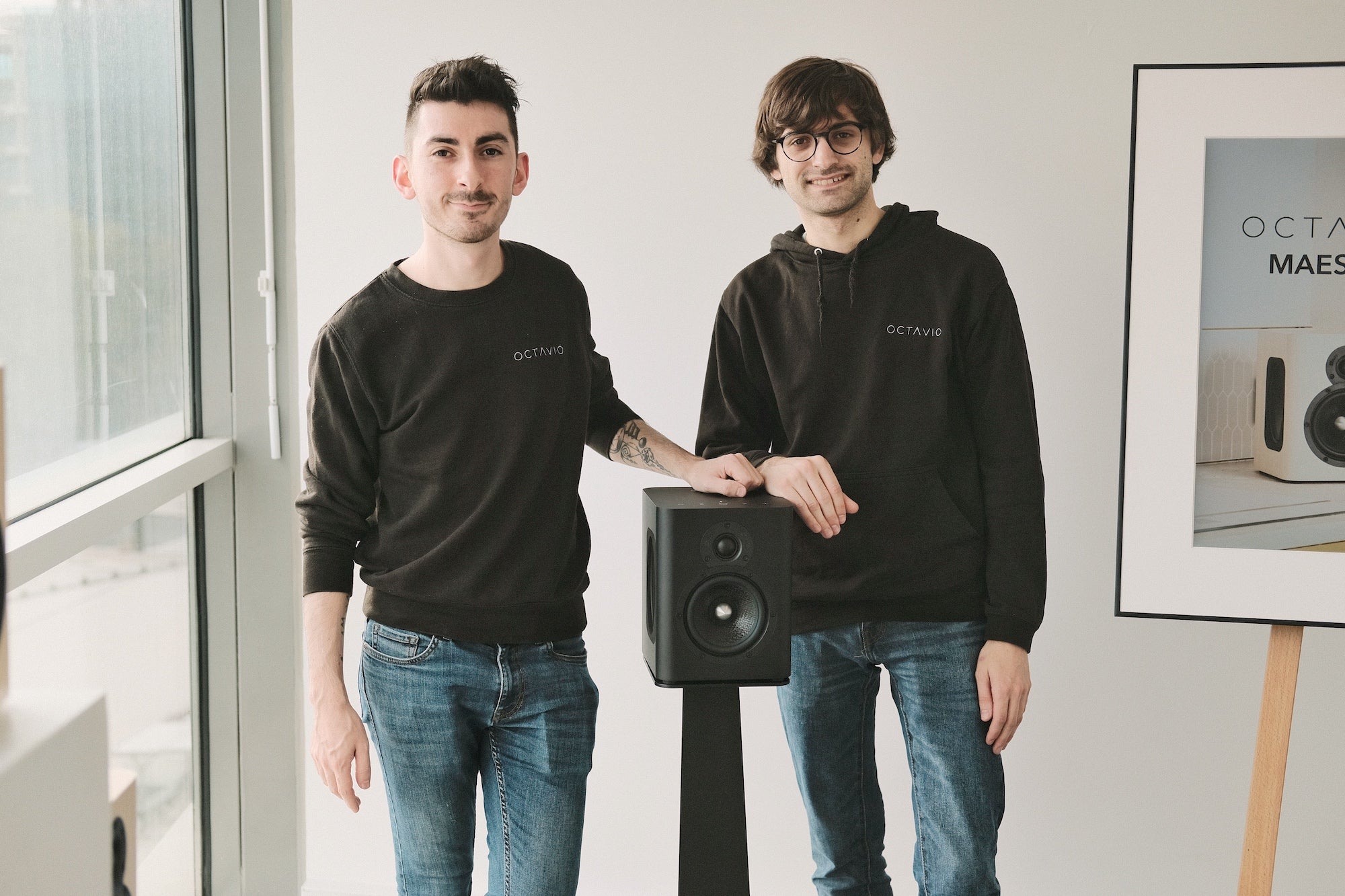 About Us
The Octavio adventure began during our years of study in musicology at the University of Lille.

As passionate music lovers and musicians, our parents offer us
vintage audio systems .
Unfortunately, these devices are no longer really in tune with the way we enjoy music, mainly through streaming platforms .

Rather than throwing away these old systems to which we are very attached, we decide to find an alternative solution.
What if the good idea is simply to update them , rather than replace them?
After several months of prototyping and a successful crowdfunding campaign, the brand's first product was born.

Today, more than 4,000 customers around the world have been able to modernize their installation thanks to Octavio technology and a complete range of audio products intended for the home.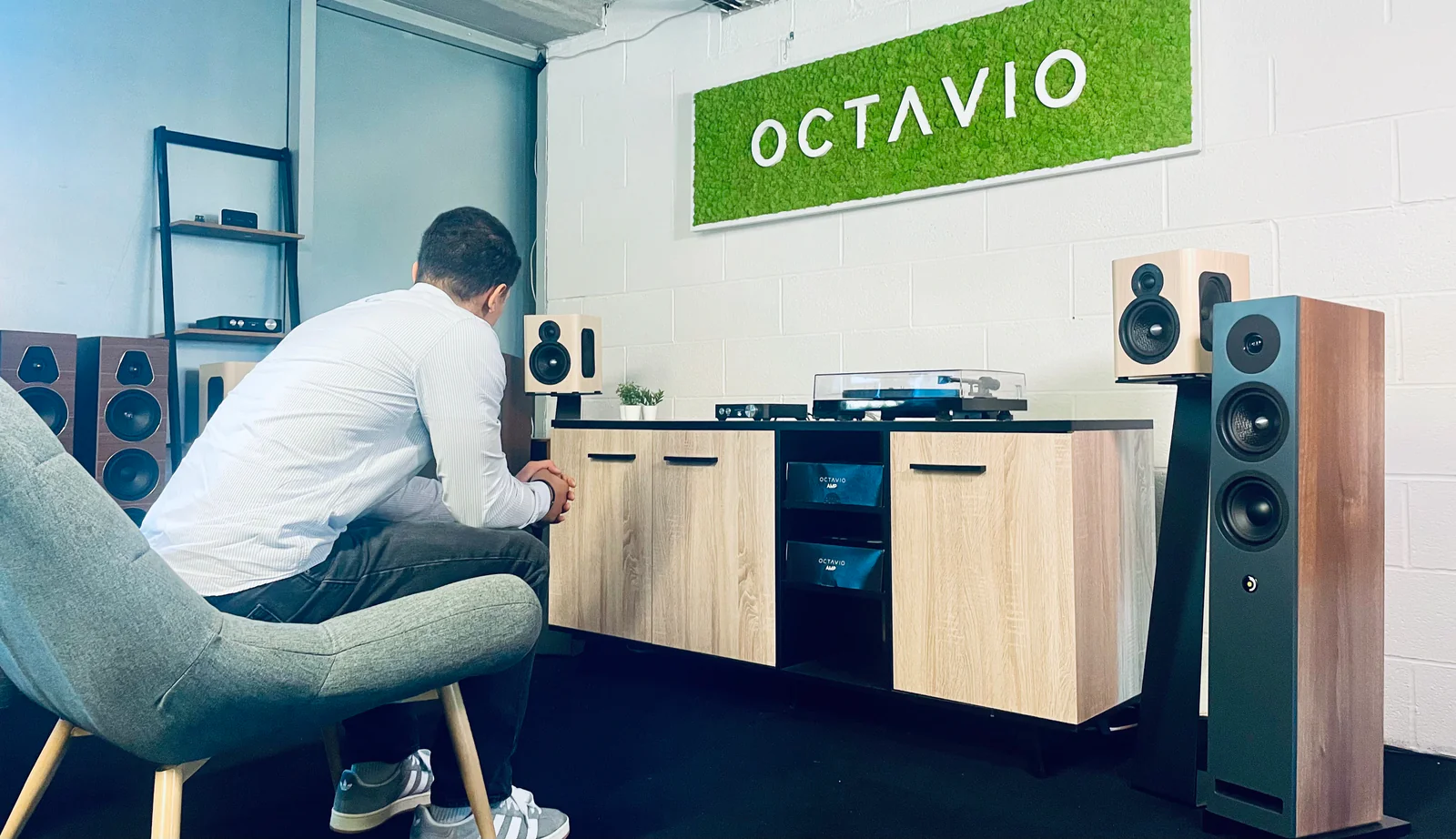 Our mission
After the success of Octavio Stream, why stop here?
Building on our initial commitments, we have decided to continue our actions to offer a range of devices to make listening to music at home accessible , in perfect listening conditions .
We focus on the usability of our products, aiming to provide you with an experience that is both simple and intuitive .
At Octavio, installing products only takes a few minutes and we are committed to ensuring their sustainability through regular updates.
Our approach is characterized by a sincere desire to create strong and lasting links with our clients . We firmly believe that each request deserves special listening and attention.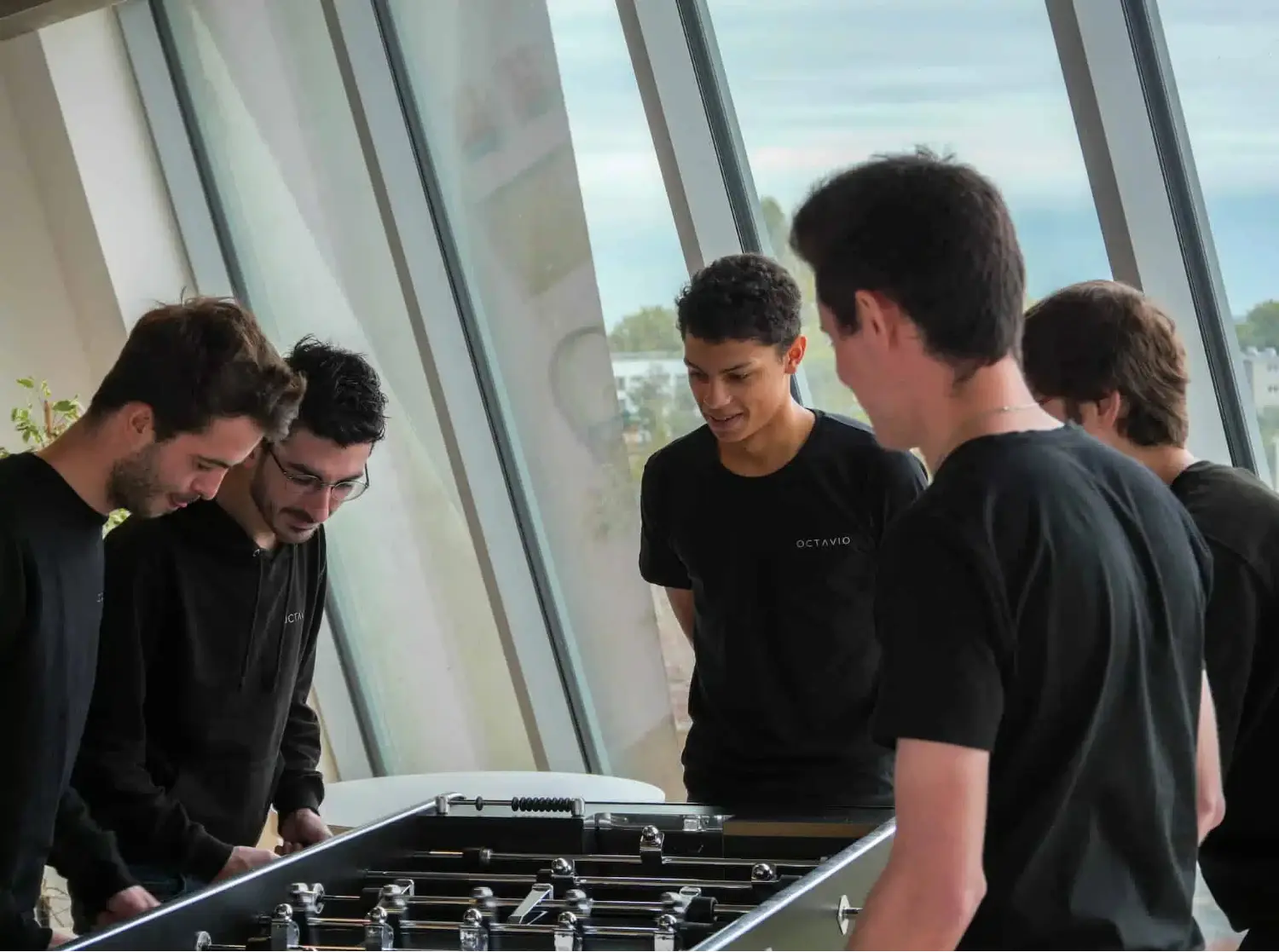 Et aujourd'hui ?
Aujourd'hui, c'est désormais une équipe de passionnés qui agit ensemble pour réussir cette mission.
Au delà d'Octavio Stream, nous avons voulu concevoir une gamme de produits adaptés pour chaque usage, afin de faire goûter l'expérience Hi-Fi nouvelle génération à toujours plus de personnes.
Vous souhaitez les découvrir ?
Ça se passe ici 👇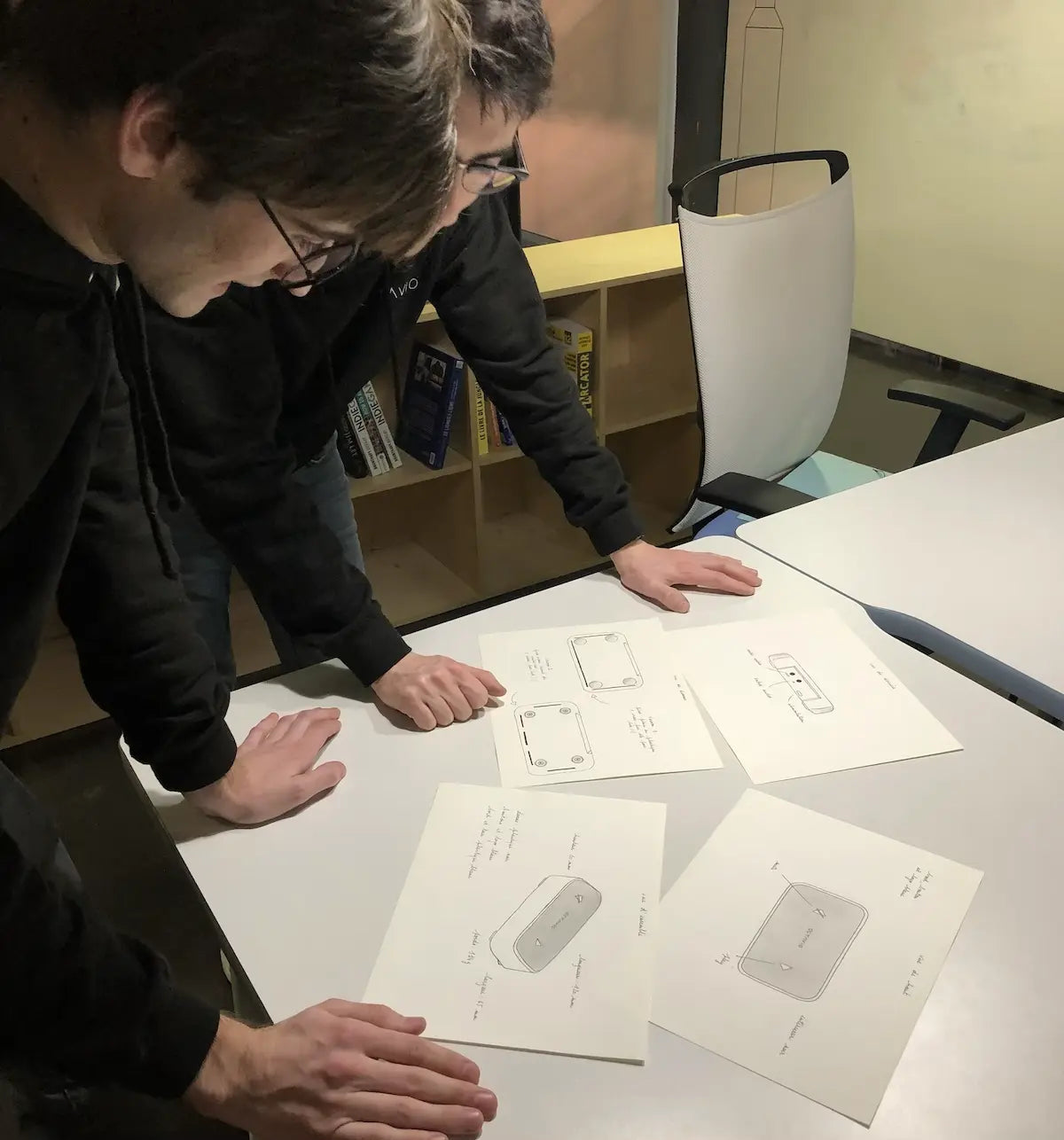 Why Octavio Stream?
Octavio Stream is the essential accessory for taking your first steps in streaming on your vintage installation. This network player allows you to provide functions connected to audio systems (amplifier or pre-amplified speaker) that do not have them.
Octavio Stream uses Wi-Fi sound technology (unlike Bluetooth, Wi-Fi does not apply any compression to your audio signal) to maximize the potential of your audio system. All that remains is to enjoy all your music in high fidelity and without any sound compression.
The strong points :
An affordable price, compatibility with all vintage audio systems, music streaming without sound compression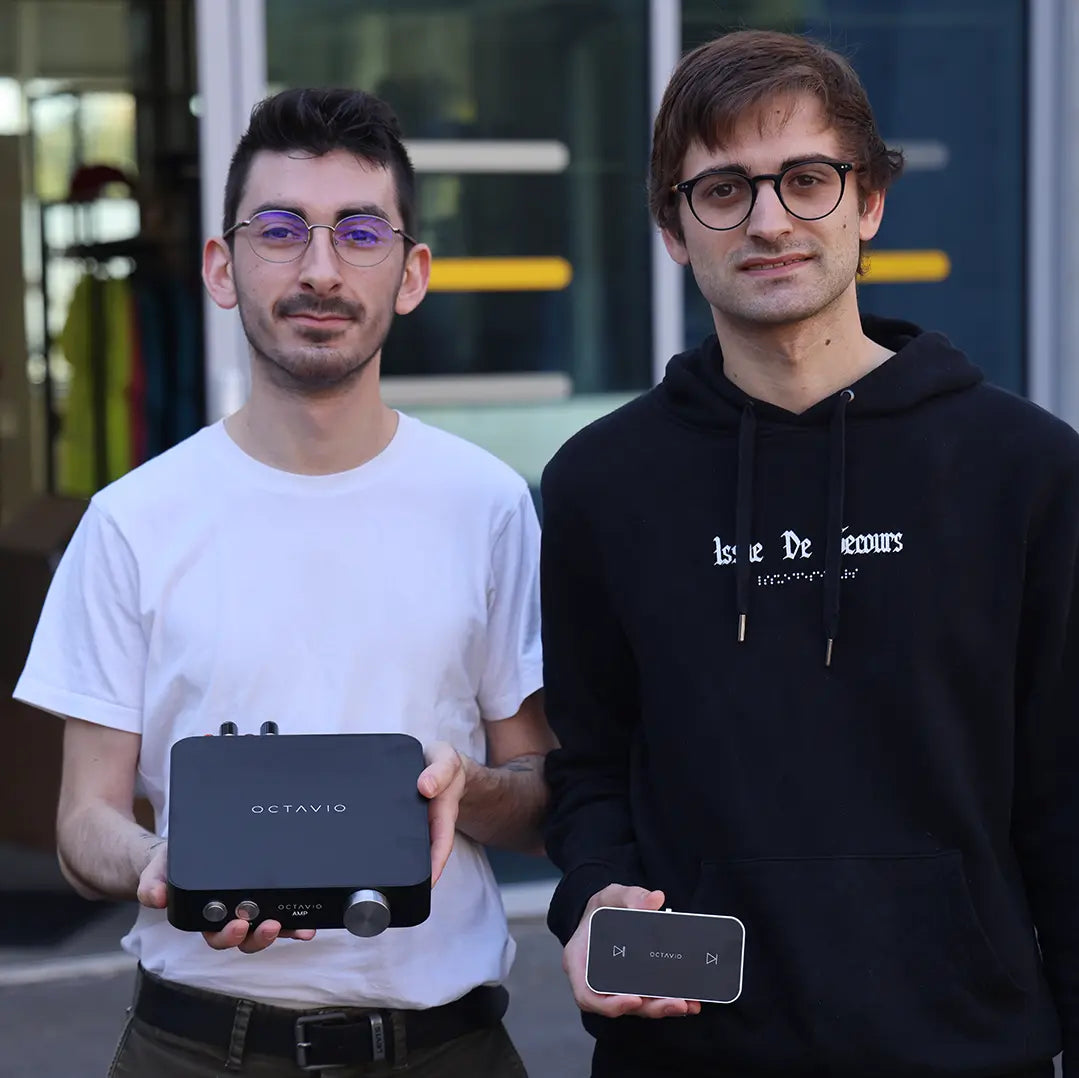 Why Octavio Amp?
Octavio Amp is the natural evolution of Octavio Stream. In addition to its role as an amplifier, it connects directly to speakers (columns or bookshelves) to provide them with access to streaming platforms and all the connected functions already supported by Octavio Stream.
Its adaptive amplification power allows it to be comfortable with most Hi-Fi speakers.
Our connected amplifier has been designed to meet a maximum of uses.
A true multimedia HUB, connect it to your television optically and connect your subwoofer for a cinematic sound ambiance.
The strong points :
An ultra compact format, compatibility with floorstanding and bookshelf speakers, online streaming functionalities, connectors to connect your current wired equipment.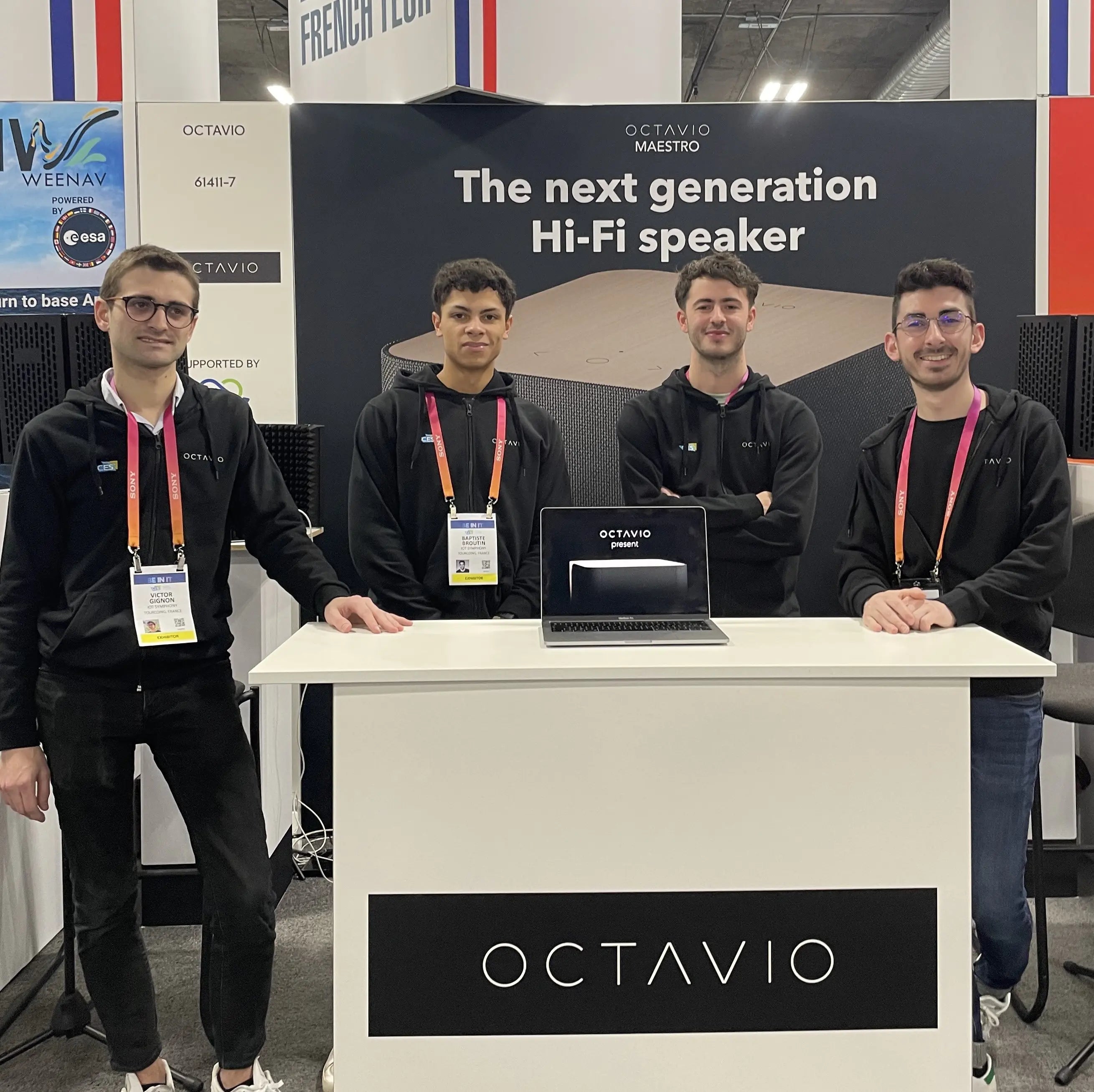 Why Octavio Maestro?
Octavio Maestro is the brand's latest product. A link between the world of Hi-Fi and that of connected audio, it is an active speaker integrating all Octavio technologies.
Designed in collaboration with Davis Acoustics, it is the Plug & Play product par excellence. Stream your music in just a few minutes and immerse yourself in a musical universe as close as possible to the artist.
Alone or in stereo configuration, its sleek design will fit perfectly into any space, bringing a touch of elegance to your sound environment.
The strong points :
An all-in-one product including amplifier and streaming features, faithful and pure sound color, use of noble and proven materials.