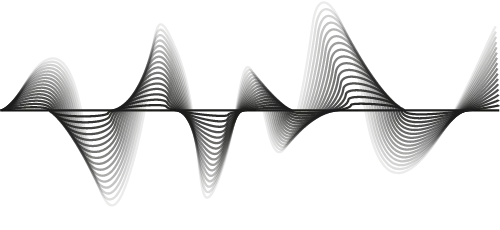 Broadcast your music in Hi-Fi quality
Several factors are essential to enjoying your music in studio quality.

Let's break down the ideal audio transmission process step-by-step.
First step
The sound source
The first thing to consider is the quality of the audio file you want to listen to.
Today, many streaming platforms offer Lossless. Qobuz, Deezer, Tidal and Apple Music among others.
Having a Lossless file is the guarantee of having an
uncompressed audio file of good quality.
If your initial file is in Lossless format, we commit ourselves thanks to the Octavio technology, to retranscribe the quality of your files as is. Original signal
This type of signal corresponds to the sound as it was recorded in the studio.
MP3 audio file
This type of format, widespread in the 2000s for its low storage capacity, requires sound compression. This results in a loss of frequencies and dynamics.
CD quality
CD quality ensures that you get sound without audible compression and a resolution 4x higher than MP3 quality. This is the kind of format available with Deezer HiFi.

16 bit / 44.1 kHz
Second step
Broadcast technology
It's important to be careful about the streaming technology you use on your audio system.
Unlike Bluetooth, our Wi-Fi sound technology allows you to stream your audio file without any additional compression, so you can enjoy the quality of your songs.

Bluetooth
Although widely used, Bluetooth implies important sound losses when broadcasting your file (frequency and dynamic losses).

Wi-Fi
Broadcasting audio over Wi-Fi on Octavio products does not involve any audio loss or interference.
Third step
Audio processing
In order for your file to be understood and played by your audio system (streamer, amplifier, speakers), it must necessarily undergo a conversion.
This conversion from digital to analog format is essential. A poor quality conversion may distort the audio signal and thus degrade your listening experience.

This is where the Octavio electronic system comes in. Designed specifically to meet the needs of the most demanding audiophiles, it guarantees the most accurate and detailed conversion possible.
Fourth step
Amplification
The last electronic step before broadcasting your audio file: amplification. This is the step that will give the necessary power to your audio signal so that it can be played on your speakers.

At Octavio, we have opted for a Class D amplification. Fully digital, it allows an audio system to be better optimized, more durable over time and less energy consuming.

Thanks to the high technological value of Octavio amplification, you can benefit from the latest innovations: noise reduction, distortion reduction, adapted amplification.